Continental Carriers Is Felicitated As "Best Freight Forwarder" for Second Year in a Row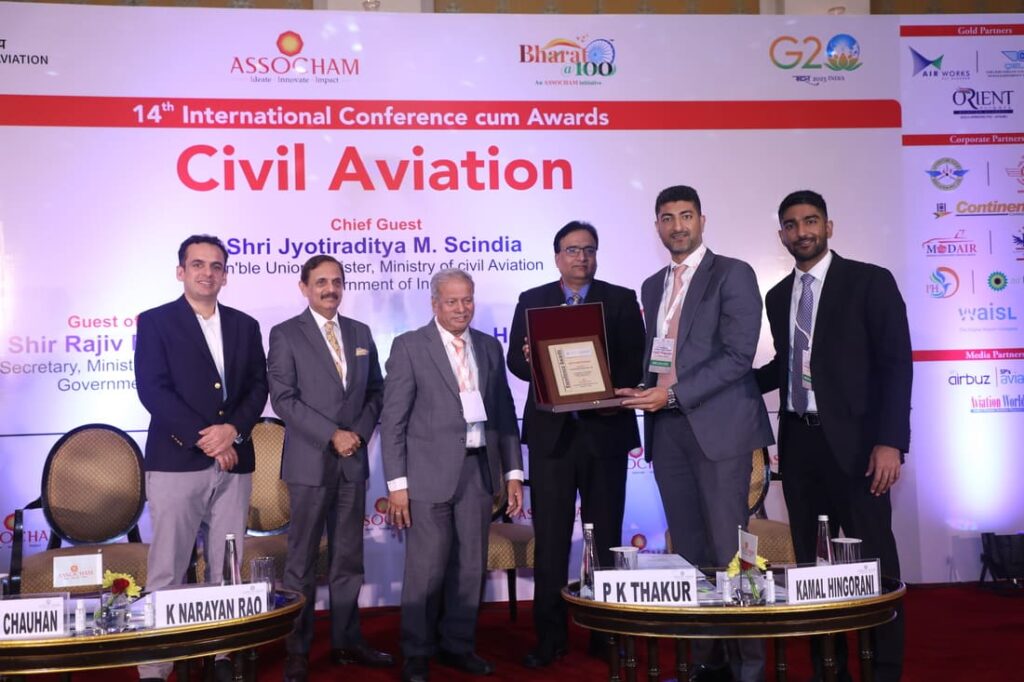 Continental carriers were named 'Best Freight Forwarders' at  ASSOCHAM's 14th International Conference-cum-Awards for Civil Aviation 2023, which took place on January 18. The awards were presented in front of industry dignitaries and participants. Vaibhav Vohra, Managing Director, Continental Carriers, and Director, Viraj Vohra accepted the award from P.K. Thakur, Deputy Director General, Ministry of Civil Aviation, and K Narayan Rao, Chairman, ASSOCHAM National Council on Civil Aviation, and Deputy MD, GMR group, in the presence of Vipin Vohra, Chairman, Continental Carriers.
The forum honours businesses involved in civil aviation programs that incorporate cutting-edge technology and best practices into their routine business operations.
Contribution, inventiveness, application, relevance, and the potential for an influence in each category are the criteria for prizes. According to the press release, the jury assessed the participants based on numerous criteria and their capacity for original thought processes.