Indicold Inaugurates New Frozen Facility in Sonepat on March 9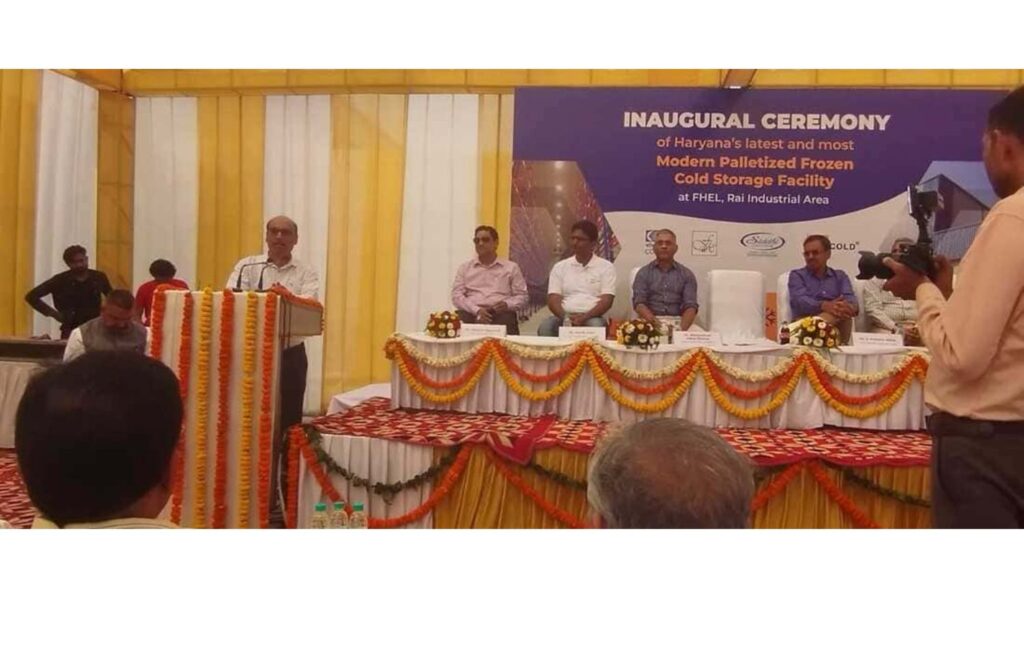 Indicold, the cold chain solutions provider, inaugurated a new frozen facility with a capacity of 4,416 pallets within its network at Rai Industrial Area Sonepat on March 9th. The facility boasts world-class machinery and technology to minimise temperature loss through efficient operational planning, automated plant management and movement.
Chairman and Managing Director, CONCOR, Kalyana Rama, inaugurated the facility. During the inauguration, the first trucks of ice cream were unloaded, and the facility started operations.
The occasion was graced by the Directors of CONCOR, Rajesh Goyal; President, Federation of Cold Storage Associations of India, Pragya Nehru; Director, CII FACE, Mukesh Aggarwal; and Managing Director, Siddhi Enterprises, Kartik Jalan. Also present were the industry leaders and representatives from Indicold's cold chain sector verticals of the store, move and prepare.
Kalyana Rama applauded the achievements of Mukesh Agarwal and Indicold for readying this facility in less than two months. He called it a "no mean feat and an industry record by any standards." Mukesh Agrawal called out the entire team, vendors and the Indicold team led by Kartik Jalan in abiding by the strict timelines and ensuring early commissioning of a state-of-the-art facility.