Logistics Club of Bengaluru Summit 2023 Turns Becomes a Massive Success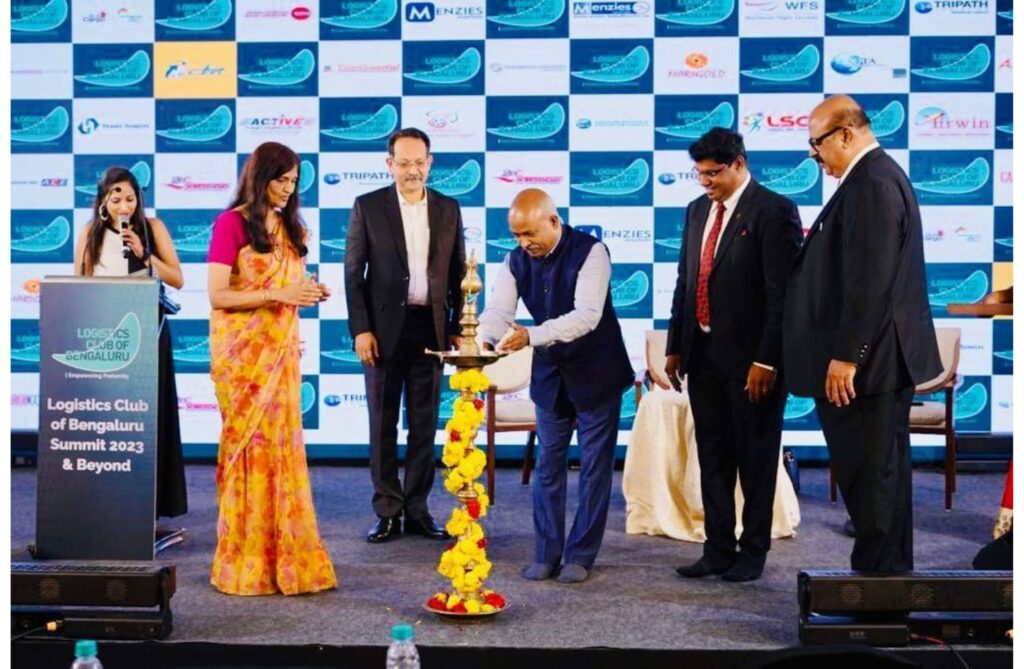 The Logistics Club of Bengaluru (LCB) hosted the 'Logistics Club of Bengaluru Summit 2023 and Beyond' on 10th March at the Taj, M.G. Road, Bengaluru.
The event was graced by Ranjana Jha, Principal Chief Commissioner of Customs (Retired); Dr K. Balamurugan, Customs Commissioner of Bengaluru City; Raveen Pinto, Vice President, Aviation Business, Bengaluru International Airport Limited and other dignitaries from the Cargo Team of Bengaluru International Airport Limited (BIAL), Menzies Aviation, Air India SATS, Menzies Bobba, Marigold, Concor, WFS, CWC, Senior Representation from ACFI, ACCM, AMTOI, Logistics Sector Skill Council Trade, and logistics management experts from various affiliates, leaders from the freight forwarding community, and members from trade bodies and logistics fraternity from South India.
Ranjana Jha acknowledged the transformation of the customs clearance process over the past few years and the changing role of the department from a regulator to a facilitator. Dr K. Balamurugan addressed the need for collaboration than competition among the logistics players. He encouraged members to walk into his office without an appointment for support and grievance redressal. Raveen Pinto addressed the members on the growth of volumes at Bengaluru airport and the upgradation of facilities for the trade.
V Chandra Kumar, Secretary, LCB Core Team, unveiled the club's activities during the pandemic, like training programs and support extended to the fraternity to combat challenges to public health, food systems, and airport closure. In addition, the club provided comprehensive support to meet the national demand for essential medicines.
The LCB also signed a Memorandum of Understanding (MOU) with Logistics Sector Skill Council to train and empower a skilled workforce for the industry. Hari Singh was honoured with a Life Time Achievement Award for serving the logistics sector for over five decades. B Govindarajan, CEO, Tirwin Management, received the Knowledge
Partner Award for spreading knowledge through quality training. The evening was celebrated with outstanding dance performances by Team 5678, Quiz on IATA, MTO, BL, AWB, Claims, and others with lucky dips. The event ended with a gala cocktail dinner.