India's First Ever School of Logistics, Waterways and Communication Inaugurated in Agartala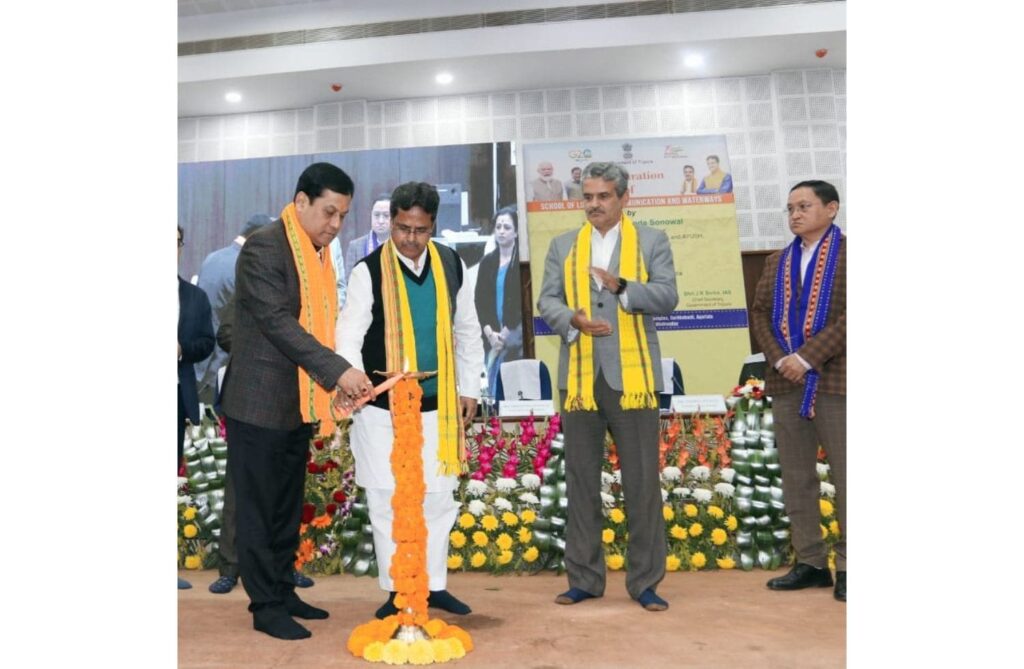 The Union Minister of Ports, Shipping and Waterways and Ayush, Sarbananda Sonowal and Dr. Manik Saha, Chief Minister, Tripura, jointly inaugurated the first ever School of Logistics, Waterways and communication in India, in Agartala, Tripura.
On this momentous occasion, Sonowal addressed the gathering by saying, "The school will enable the rich pool of talent of the region to become world-class experts in the transportation and logistics sector. In order to unlock the promised economic potential of the Northeast, the school will enable the innate capacity of human resources along our opulent waterways.
Furthermore, speaking about harnessing the potential beheld in the waterways and channelizing it towards the progress and growth of the Northeaster regions, he said, "Under the dynamic leadership of Prime Minister Narendra Modi, the government has been taking all the necessary steps to power the engine of the new India; i.e., our beautiful northeast, reach its maximum potential. As per Modi's vision, our Ministry of Ports, Shipping & Waterways has been working towards reviving our complex inland waterways system in order to propel cargo and passenger transport in the region. Apart from being a swift, clean & affordable means of transport, this opens a new ray of hope for the growth of trade with the international market. The deeper, longer & wider network inland waterways will not only decongest and reduce carbon footprints but has the potential to generate significant economic activities and boost international trade in the region."