Maersk Opens Two Warehouses in India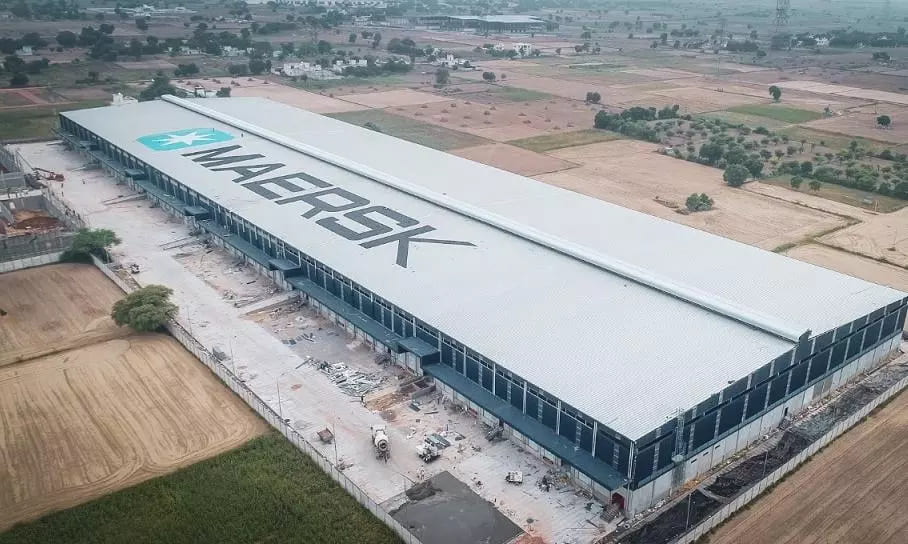 Maersk has opened two additional warehouses in India, bringing its overall warehousing footprint to 306,000m2 across more than 20 locations.
The new warehouses are near the National Capital Region (NCR) in northern India, in Farrukhnagar, Haryana, and Dadri, Uttar Pradesh.
"Our dialogues with clients are changing into holistic, partnership-based engagements in which they seek resilient solutions to their supply chains that are insulated from unforeseen disruptions," said Soren Skou, CEO of A.P. Moller – Maersk. Warehousing and distribution are critical components of end-to-end logistics. Expanding our storage network is critical to our strategic expansion, particularly in a key market like India, and allows us to provide our customers with genuinely integrated logistics solutions."
The 39,000m2 Farrukhnagar Warehouse is a brand new warehouse connected to North India's manufacturing region.
Farrukhnagar Warehouse, according to Soren Skou, will be an important facility for retail, FMCG, and large eCommerce customers due to its closeness to the Western Direct Freight Corridor (DFC).
Additionally, the 9,300m² Maersk Dadri Warehouse, located within the Inland Container Depot (ICD), is intended to offer customers bonded warehousing solutions.
"Being at the crossroads of Western and Eastern DFC, having a rail head link, access to eight national highways, and Jewar Airport coming up within 60 kilometres, this warehouse has all the core qualities that will provide value to customers' supply chains," Soren Skou said in a statement.
"Today, we inaugurated our sixth and seventh warehousing facilities in India in the year," said Richard Morgan, Maersk's regional managing director at Ocean & Logistics. Our goal of providing genuinely integrated logistics solutions to our customers is taking form. Our customers have already used around 75per cent of the capacity of our existing facilities, demonstrating their confidence in our solutions." Maersk finalised the acquisition of LF Logistics, a Hong Kong-based contract logistics company with expertise in omnichannel fulfilment services, e-commerce, and inland shipping in the Asia-Pacific region, earlier this month. Maersk's network now includes seven LF Logistics warehouses in India.