Cochin International Airport Adds 282 More Flights per Week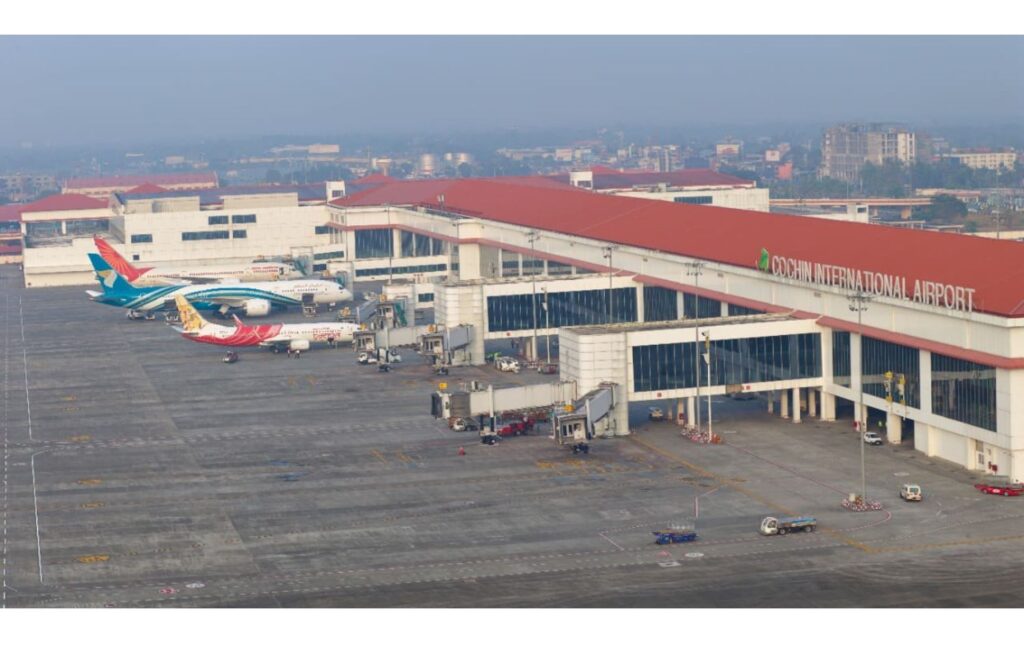 Cochin International Airport Limited (CIAL) has witnessed up to 96 per cent of passenger traffic, at par with the pre-pandemic period. The airport authority announced its revised summer schedule on Friday, with 282 additional flights added per week compared to the winter schedule. The summer schedule will operate from March 26 to October 28, 2023.
The new schedule will have 1,484 flights every week operated by 31 airlines, including 23 international carriers and 332 weekly runs to international destinations. The flights have increased from 1,202 flight operations in the current winter schedule. IndiGo will have 63 weekly flights to international destinations, while Air India Express will have 44.
CIAL will operate 51 weekly departures to Abu Dhabi and 45 to Dubai. Air Arabia Abu Dhabi will run additional ten weekly departures, and Air Asia Berhad will operate five daily to Kuala Lumpur on average. IndiGo will fly daily to Bahrain, Dammam, and Spicejet to Riyadh and Male.
In the domestic sector, 131 flights will be added to Bengaluru, 73 to Mumbai, 64 to Delhi and 55 to Hyderabad, 35 to Chennai, and seven to Agatti, Ahmedabad, Goa, Kannur, Kolkata, Pune and Thiruvananthapuram.