Vietnam To Build 30 Airports by 2030, Including 14 Int'l Airports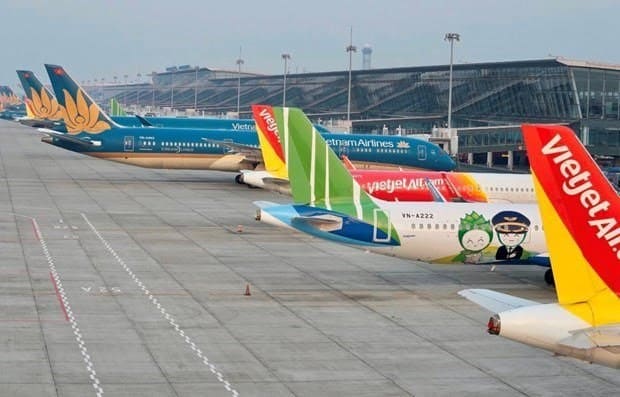 To boost aviation growth, the Civil Aviation Authority of Vietnam has submitted a new development plan to the Ministry of Transport, Xinhua. It plans to expand the civil airports' network from 22 to 30 by the end of this decade, including 14 international airports in the country.
There are currently ten international airports in Vietnam, including the airport in Hanoi, the capital city, and the business hub, Ho Chi Minh. While Hanoi can handle 25 million passengers per year, the latter has an annual capacity of 28 million passengers.
The Civil Aviation Authority is currently developing The Long Thanh International Airport on the outskirts of Ho Chi Minh city. The airport has been under construction since 2021 to build a capacity of 100 million passengers and become a major transit hub for international travellers.
The authorities also plan to expand domestically by using the Thanh Son Airport (central Ninh Thuan province) and the Bien Hoa Airport (southern Dong Nai province) for both military and civilian movement. Moreover, they also intend to open some military airports, like the Gia Lam Airport near the capital Hanoi, for civilians.
Vietnam's aviation industry is expected to record 1.44 million tons of cargo and 80 million passengers movement this year, a growth of 1 per cent in passenger and 14.8 per cent in cargo movement compared to 2019.