UP Govt Achieves National Target of Reducing Logistics Costs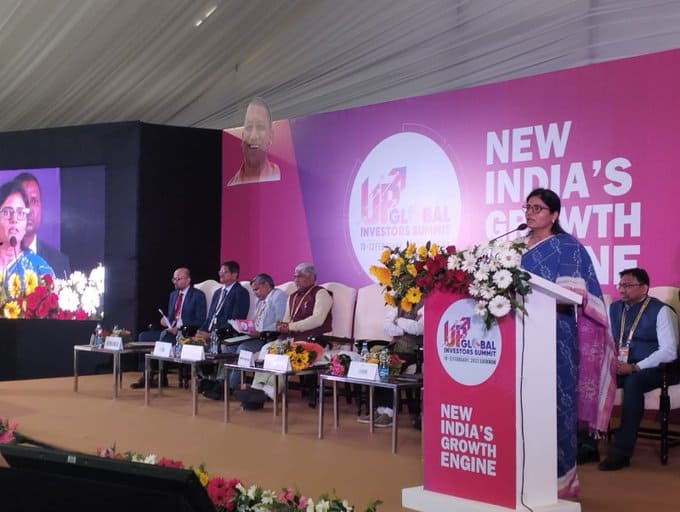 At the recently organised session 'Uttar Pradesh- 'The emerging warehousing and logistic hub of India', the Union Minister of State for Commerce and Industry, Anupriya Patel, encouraged the private sector to take full advantage of Uttar Pradesh government's new warehousing and logistics policy.
The policy is aligned with the national goal of bringing the logistics cost down from 14% of GDP to 8% by 2030. It is also expected to contribute to bringing India into the top ten countries in the Logistics Performance Index by 2030.
Speaking on occasion, Union Minister of State for Commerce and Industry, Som Prakash, shared that the UP government's new policy will optimise regulations and remove supply chain bottlenecks. It will make the logistics sector a cost-efficient, integrated, sustainable, and flexible logistics ecosystem. The state government is promoting warehousing by providing incentives.
Besides the largest rail network in the country, a highway network is underway and work on Inland Waterway has begun. Plus, the government is building an intersection of Eastern and Western Dedicated Freight Corridors between Dadri and Khurja. This area will directly impact UP's supply chain offerings and be a golden investment opportunity for the private sector.
Combining everything will help UP achieve its USD 1 trillion economy target. The Hon'ble Prime Minister of India inaugurated the Uttar Pradesh Global Investors Summit GIS) 2023 on February 10th in Lucknow. Among those present at the opening ceremony were Chief Minister Yogi Adityanath, Defence Minister Rajnath Singh, and Uttar Pradesh Governor Anandiben Patel.