TSAW Drones and DE Drone World Sign MoU at Aero India 2023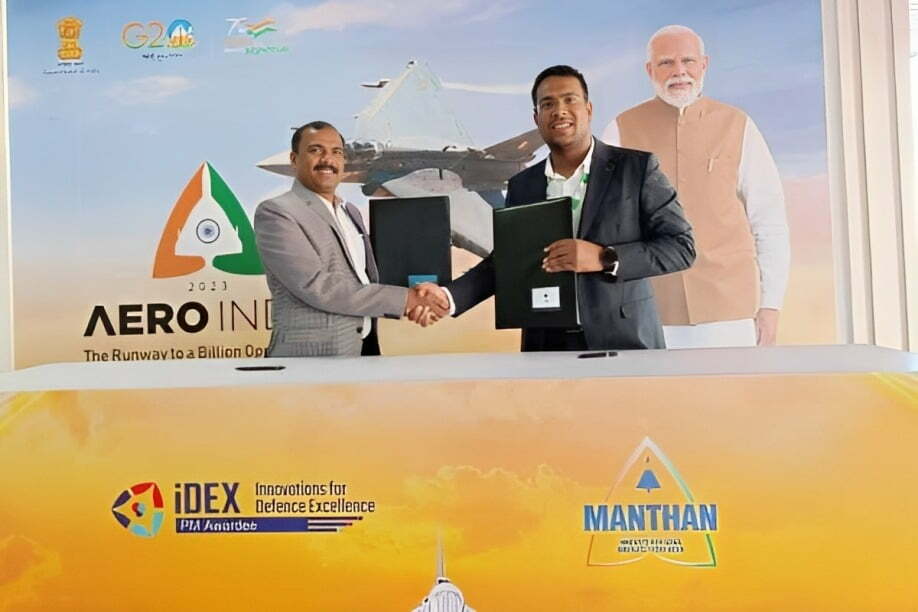 During the Manthan event, drone technology startup TSAW Drones signed a Memorandum of Understanding (MoU) with DE Drone in Bengaluru on February 15th. The deal happened at the recently organised Aero India 2023, Asia's largest air show. This marks the beginning of a new partnership between the two companies to build and promote innovative drone solutions for many industries.
As per the agreement, DE Drone World Solutions will receive access from TSAW Drones for its advanced drone technology and extensive field experience. In addition, DE Drone World will share its industry knowledge and established network of partners and customers to help TSAW expand its market reach and enhance drone tech capabilities.
DE Drone World is led by aviation experts from the Indian armed forces and young technocrats with a solid knowledge of drone tech. Along with IGRUA, DE Drone World also runs two RPTOs in Tamil Nadu. On the other hand, TSAW Drones is a leading drone technology and logistics service provider enabling smooth connectivity across India. They combine Drones and EVs for on-demand cargo logistics.
The MOU shows their intent to work for an Atmanirbhar Bharat and promote world-class drones for logistics, agriculture, security, and surveillance. Drones are gaining traction as one of the most sought-after technology. They can add significant value to the logistics, retail, agriculture, security, and manufacturing industries.
Moreover, DRONECO, a TSAW company, is known for providing innovative logistics solutions and maintaining a global standard. The company recently started providing hub-to-hub delivery services to Tata 1mg in Kolkata, thus expanding its reach to remote areas.