Sonowal Launches National Logistics Portal (Marine)'s App 'Sagar-Setu'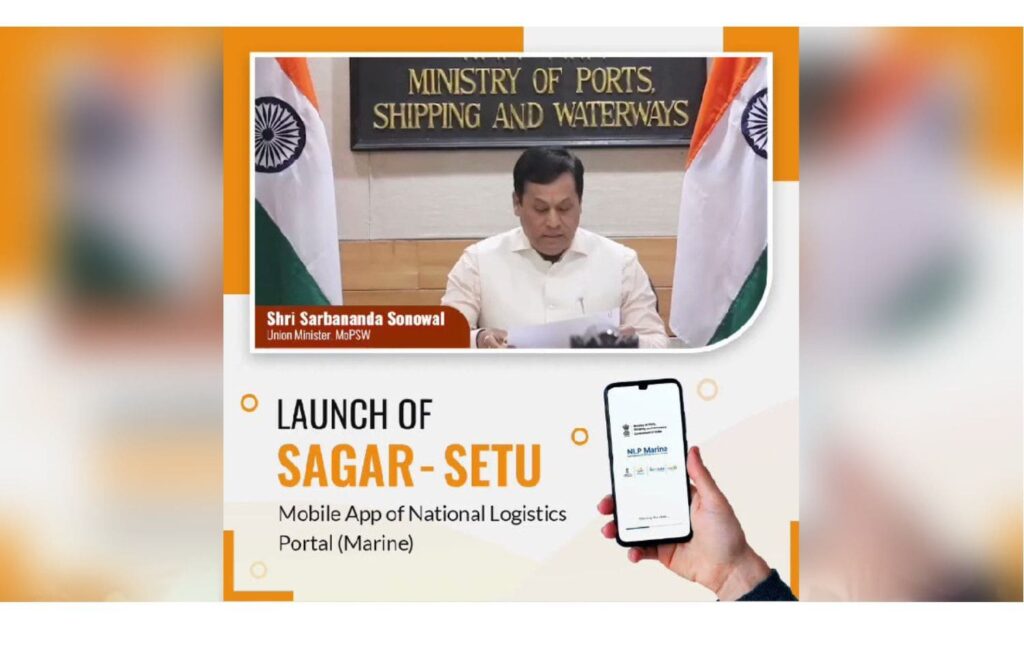 Sarbananda Sonowal, the Union Minister for Ports, Shipping, and Waterways, launched the 'Sagar-Setu', the National Logistics Portal (Marine) app version. The Minister of State, Ministry of Ports, Shipping and Waterways, Shripad Y Naik, the Secretary, Sudhansh Pant, and other senior officials graced the event.
The app is designed to generate elusive real-time updates, like the gate number, vessel-related information, transactions, and details of the container freight stations for exporters, importers, and customs brokers. It will help custodians quickly access information on a hand-held mobile device. It is expected to reduce the turnaround time and ensure data mobility for quicker approvals and simplified compliances, easier shipment monitoring for port and ministry officials and other stakeholders.
Sagar-Setu will boast features like a Login Module, a Service Catalogue, Track and Trace, a Common Application Format, a Bank Guarantee, a Letter of Credit, and Certification. It will benefit service providers in tracking records and transactions and receiving service request notifications.
The Ministry of Ports, Shipping Waterways, along with the Ministry of Commerce and Industry, envisaged National Logistic Portal Marine, the one-stop digital platform, in January 2023 and unveiled the Sagar-Setu app within two months. This move is sure to give a boost to the maritime trade and the Indian economy.