Piyush Goyal Launches Foreign Trade Policy 2023 To Encourage Trade in Rupee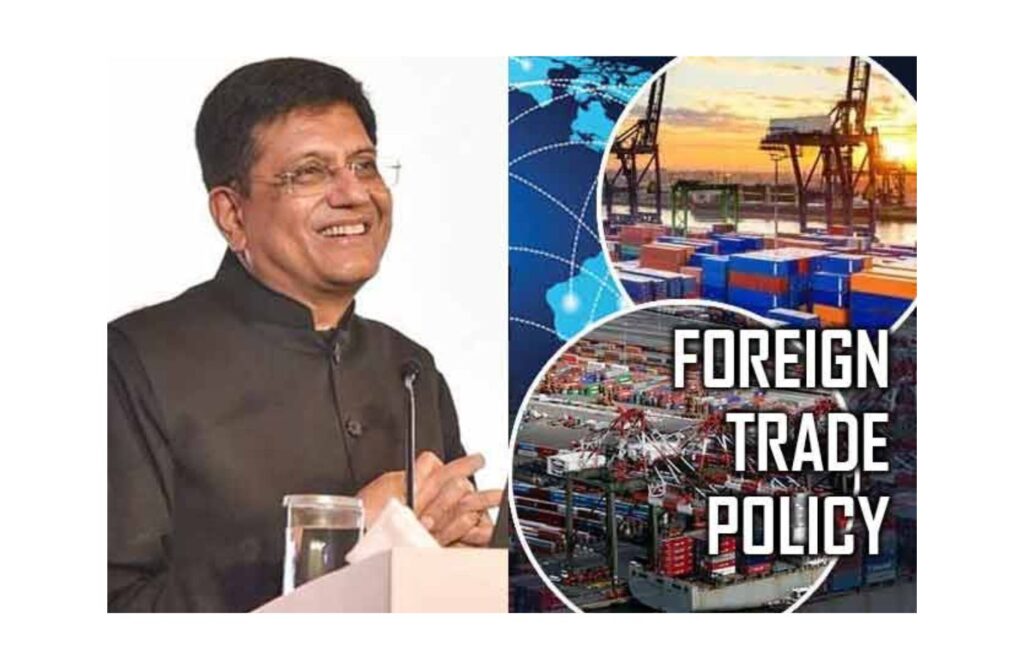 Commerce Minister, Piyush Goyal, announced the new Foreign Trade Policy 2023 (FTP) to boost Indian exports amidst a slowing global trade and reach $2 trillion of goods and services exports by 2030. The new policy comes into effect on April 1 and will encourage international trade in Indian Rupees.
As per Santosh Sarangi, the Directorate General of Foreign Trade (DGFT), India's overall exports in the financial year 2023 are expected to exceed $760 billion against $676 billion in 2021-22. Moreover, India is likely to log over $765 billion in exports in fiscal 2022-23. The new FTP will push for a move from incentives to remission and focus on export promotion by collaborating with states, districts, exporters, and Indian Missions. In addition, it will push ease of doing business and focus on e-commerce and export hubs.
The DGFT mentioned that the policy will have no end date but a provision for updation as and when needed. However, here are the main highlights of the policy:
Besides 39 towns and cities, Faridabad, Varanasi, Mirzapur, and Moradabad have been declared towns of export excellence for apparel, handloom and handicraft, handmade carpets, and handmade carpets dari, and handicrafts categories.
The government has set sector-specific targets to achieve the $1 trillion in merchandise exports and $1 trillion in services exports targets by 2030.
Changes for trade settlement in Rupee have been introduced in FTP specifically for export benefits. However, provisions for merchanting trade are yet to be submitted.
An amnesty scheme has been introduced for one-time settlement of export obligation defaults.
The new policy will encourage e-commerce export, which is bound to grow to $200-300 billion by 2023.
The dairy sector has received exemption from maintaining average export obligations.
A unique advance authorisation scheme has been extended to apparel and clothing.
The policy encourages e-commerce exports, which is projected to grow to $200-300 billion by 2023.
The benchmark for recognition of exporters through status holders has been rationalised to enable more beneficiaries to receive better recognition and reduce export transaction costs.
The value limit for courier services exports has been increased from ₹5 lakhs to ₹10 lakhs per consignment.
A designated zone with a warehousing facility is to be developed to help e-commerce aggregators with easy stocking, smoother customs clearance, and quicker returns processing. Processing facility will be open for last mile activities such as labelling, testing, and repackaging.
The new FTP aims to streamline the SCOMET policy, covering specific organisms, chemicals, equipment, materials, and technologies. The policy for exporting dual-use items under the Special Chemicals, Organisms, Materials, Equipment and Technologies (SCOMET) has been consolidated in one place for ease of understanding and compliance by the industry.
Battery-operated electric vehicles, vertical farming equipment, rainwater filters, green hydrogen, wastewater treatment and recycling, and rainwater harvesting system have been included in the list of green technology products. These products will be eligible for reduced export obligation requirements under the EPCG scheme.