SIA's Low-Cost Subsidiary, Scoot, To Buy 9 Embraer E190-E2 Aircraft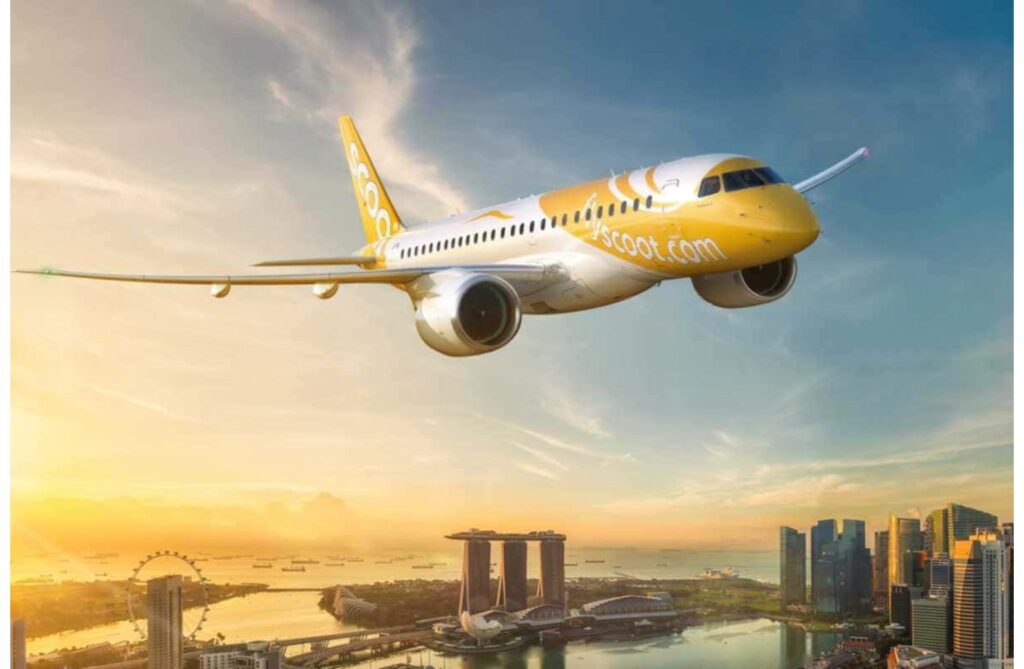 Singapore Airlines' low-cost carrier, Scoot, signed a Letter of Intent (LOI) with aircraft lessor Azorra to add nine new 112-seater Embraer E190-E2 airplanes. The aircraft is the latest edition of the Brazilian manufacturer Embraer's regional jets. The move will help the airline expand the SIA Group's network, support domestic demand for air travel, and strengthen Singapore's position as a leading air hub.
The aircraft is 36.3 metres long (Nose to Tail), with a 33.7 metres Wingspan, and boasts a Maximum Cruising Speed of 0.82 Mach and a range of 2,850 nm / 5,278 km. This fleet of nine aircraft will be deployed on short- and medium-haul routes of up to five hours. This route will support the bigger Airbus A320s and Boeing 787 fleets that serve thinner routes to non-metro cities outside Singapore.
With this purchase, Scoot will become the first Singaporean airline to have this aircraft type in its fleet. The first aircraft will be delivered in 2024, and the rest eight will be progressively introduced by 2025 end.