Ludhiana's Elevated Highway Project Headed for Completion by July 2023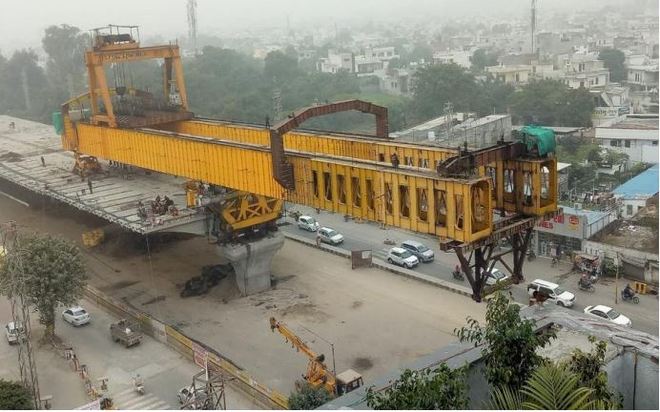 Ludhiana's much-awaited elevated highway project is headed for completion by July 2023. NHAI confirmed 83 per cent of the work had been completed on the project that started in 2018. The authority has increased the workforce from 100 to 250, and doubled their shifts and other resources.
The 12.95 km highway will stretch from Samrala Chowk to Cheema Chowk and end at Ferozepur road octroi. It will cover Gill Chowk, Bus Stand, Bharat Nagar Chowk, and Durga Temple.
The work on the stretch from Ferozepur road (near octroi) to Verka Plant has been completed, and traffic is allowed to run. The 400-metre stretch between Ferozepur Road and Aarti Chowk is stuck due to electric cables, which NHAI is waiting to be moved from there.
While the residents face inconvenience and air pollution levels rise, the National Road Safety Council has threatened to move high Court if the road safety guidelines are not followed during the construction of the project.