Los Angeles Seeks Bids for a Huge Cargo Redevelopment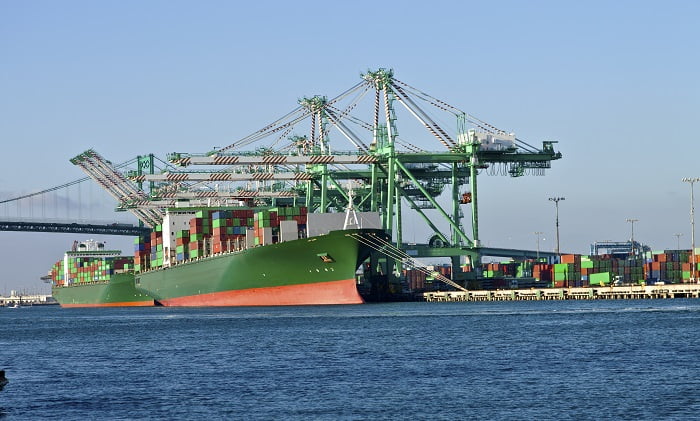 The long-stalled rehabilitation of crowded and outmoded cargo warehouses at Los Angeles International Airport has begun after city officials recently invited ideas for the entire redevelopment of 27 cargo buildings. The RFP only covers the first phase of renovation; however, it appears that the majority of the airport's existing cargo real estate will be replaced.
Given the possible extent of rehabilitation and the fact that Los Angeles is the country's main traditional international gateway, the cargo improvement project is the most ambitious of its sort ever attempted in the United States. It handled 3 million tonnes of cargo in 2021—more than double the amount moved through John F. Kennedy International Airport in New York.
Los Angeles World Airports (LAWA), the company that operates LAX, delayed the cargo overhaul three years ago because it was preoccupied with the start of an $18 billion project that included updating passenger terminals, upgrading access highways, and erecting an elevated people mover train. The COVID crisis delayed the effort for another year or more.
According to experts, LAX requires significant cargo improvement in order to remain competitive and grow. The most recent facilities were built 20 years ago. According to the request for proposal, "many of the current cargo facilities are not compliant with current industry operating standards," and road and airside barriers may impede improvements.
Officials are looking for a qualified developer to design, build, finance, run, and maintain a modern cargo complex in exchange for a predetermined annual rent and profit share. Prior to the pandemic, LAWA considered demolishing outlying facilities and replacing them with a two-story cargo center. Instead, the new RFP allows developers to propose novel methods for how the cargo area should function.
Based on previous assessments and the complexity of significant infrastructure projects, environmental evaluations will take at least three years to complete before any dirt is turned. Officials say they will collaborate with the chosen developer to determine a delivery date for each phase.
Over the last decade, freight forwarders, airlines, ground handling agencies, and shippers have been more annoyed by crowding and delays, which frequently compel delivery trucks to wait several hours for loads. The LAX project may be unique in that it will most likely involve a full overhaul, whereas other airports have done limited freight expansions.
According to infrastructure experts, adding new cargo capacity at LAX is especially difficult because the airport is surrounded by existing residences and the Pacific Ocean, and there is no idle place where activities can be shifted while existing facilities are refurbished.
Other objectives include structuring buildings to enhance cargo flow throughout the airport, establishing a truck staging and metering system to reduce dock stay times and traffic congestion, and leveraging the newest processing technology to improve processing speed.
According to the RFP, the airport authority will shortlist technically and commercially suitable enterprises to bid on the first phase of the renovation. According to transportation infrastructure specialists, incumbents are often kept for future phases if they achieve all defined requirements in the early stages.