Indian Railways To Offer Concessions to Truckers on Dedicated Freight Corridors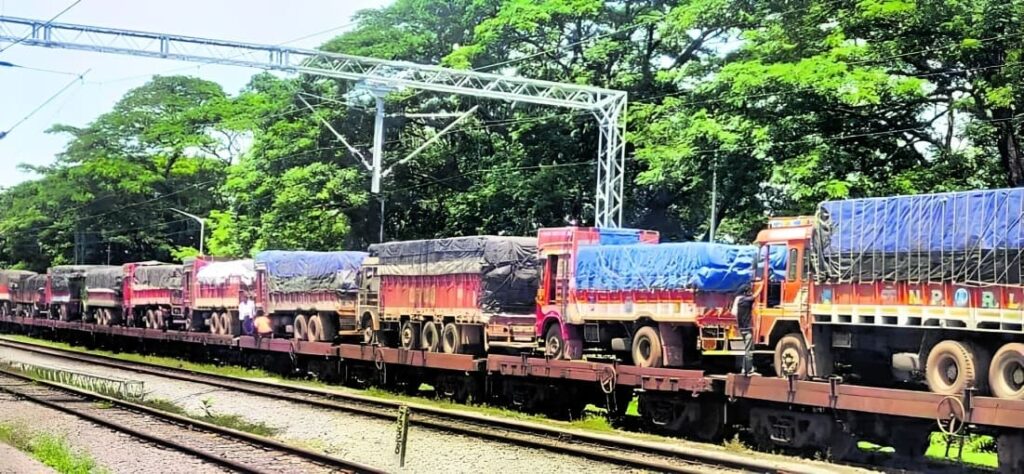 The Ministry of Railways plans to offer around 25-30 per cent concession on the existing Roll-On Roll-Off (RoRo) charges and a higher concession on traffic captured for empty wagons to trucking companies on Dedicated Freight Corridors (DFCs).
Indian Railways intends to boost its share of the total domestic cargo movement from 26-27 per cent or 1,418 million tonnes to as high as 45 per cent or around 3,000 million tonnes of annual freight volumes by 2030 under its national rail plan.
The national transporter of India is trying to pull more corporate customers and divert the modal freight share towards dedicated freight corridors from the national highways. The Railway Board and Dedicated Freight Corridor Corporation (DFCC) arrived at a decision after the latter pointed out how high the RoRo rates were for truckers to shift from roadways to railways.
In RoRo, empty or loaded trucks are pushed on trains through a ramp provided at the dead-end of a loop on BRN wagons, the open wagons made especially for moving trucks. The trucks are weighed and passed under a height gauge before loading onto the train to ensure they conform to the regulations for safe passage.
There is a massive demand for RoRo services from the private sector as the trucking companies save fuel, highway toll, and vehicle wear and tear costs. It also reduces the risk of delays and damage during cargo shifting from one transport to another, thus solving the last-mile connectivity woes. These services are currently operational on DFCC tracks and Konkan Railways.