CAPA India Holds Aviation Summit in Delhi From March 20–22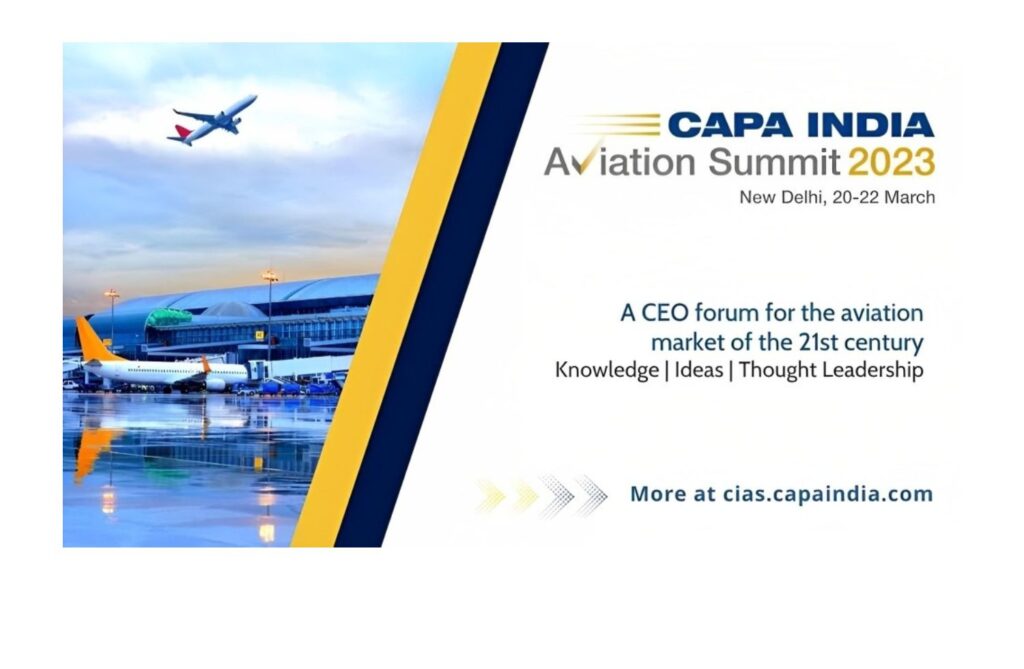 CAPA India, the aviation advisory and research giant, is set to host more than 300 industry experts at the Hyatt Regency in New Delhi between March 20-22, 2023, for the CAPA India Aviation Summit 2023. The organisation has hosted this summit of strategic discussions for almost two decades. The conference is expected to be graced by Union Minister of Civil Aviation, Jyotiraditya Scindia, Secretary, Civil Aviation, Rajiv Bansal, the CEOs of all major airlines and airport operators in India, and industry and government officials from aviation.
Among those present will be Jazeera Airways, Oneworld and SkyTeam, including Sir Tim Clark; CEO, Turkish Airlines, Jeffrey Goh; President, Emirates, Bilal Eski; and CEO, Gulf Air Group.
The theme of the summit is positioning India as the global aviation hub of the 21st century. CAPA India will continue its 20-year-old tradition and present its annual aviation forecast for the Financial Year 2023-24. It will cover important strategic concerns of the aviation industry, insights into traffic, capacity and profitability prediction, growing competition, policy and regulatory framework, and the key risks.