IIFF Launches Diploma in Shipping, Logistics and Freight Forwarding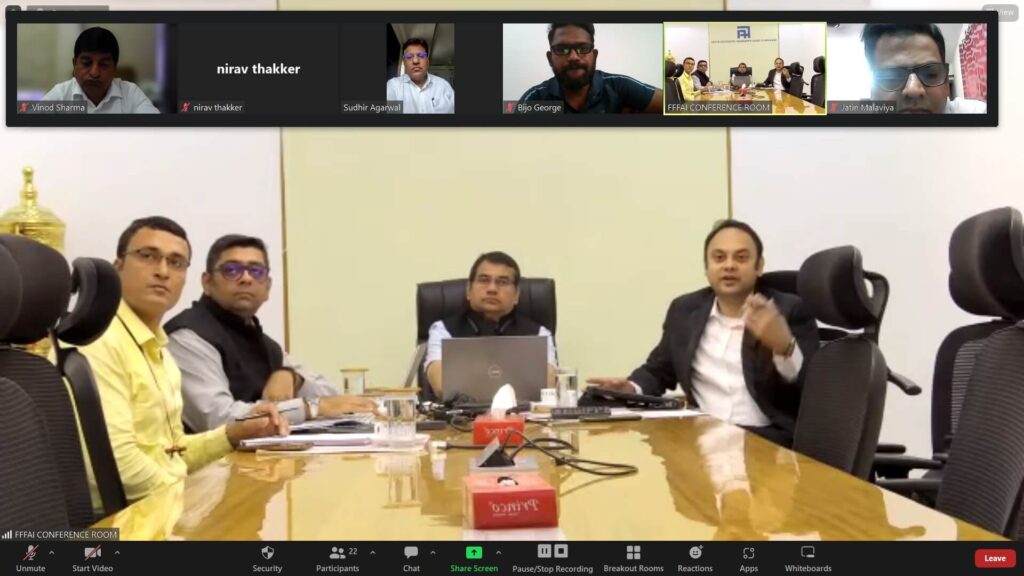 After running 16 successful batches, the Indian Institute of Freight Forwarders (IIFF) on 3rd July 2022 IIFF launched its 3rd Online Diploma in Shipping, Logistics and Freight Forwarding on 2nd July 2022, which would take place over 300 hours on weekdays from 7pm to 9pm with participants across India with tremendous responses and participation from students.
The students received insights from the FFFAI Chairman Shankar Shinde, Chairman Elect- Dushyant Mulani, Hon Secretary, Vinod Sharma, Hon Treasurer and Office bearer in charge of Training, Sudhir Agarwal and Hon Secretary, Nirav Thakker.
Shinde spoke on the utmost importance of training and skill development for enhancing domain knowledge concerning the logistics industry. He encouraged the students to be updated with shipping news as currently there are numerous changes that the industry is going through.
Shinde further encouraged students wishing to participate in the Biennial Convention of FFFAI which is being held from August 12 to 14, 202in 2 Chennai FFFAI, which would offer good opportunities to listen to the government representatives, industry leaders and experts. In addition, there would be huge opportunities for interactions with the industry stakeholders from across the country as well as overseas. He concluded his speech with a thoughtful note "Keep learning Keep doing".