Govt Plans To Upgrade Airports, Build New Ones for ₹98,000 Crores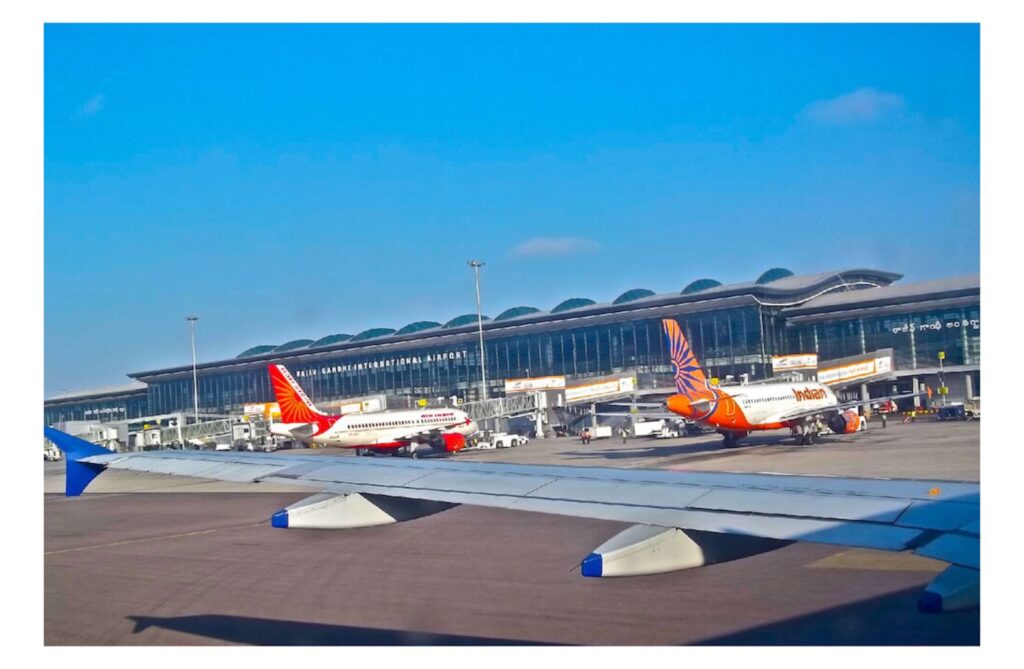 As the air travel demand rose 54 per cent year-on-year in February. Amidst the growth, the Indian government has plans to upgrade the existing aviation infrastructure and build new greenfield airports by 2025 with a capital of ₹98,000 crores. The Airports Authority of India (AAI) will incur ₹25,000 crores, while private airport developers will bear the rest.
Growing demand from the middle class, favourable demographics, and better incomes have pushed the air travel demand in recent years. The number of airports hosting civilian flights has risen from 74 in 2014 to 148 in 2023. Even the domestic passenger figures had escalated to 141 million in 2019 from 60 million in 2013. ICRA also revised its ratings for the Indian aviation industry from negative to stable.
Prime Minister Narendra Modi believes this infrastructural development will enable India to become a developed country by 2047. Greenfield airports are planned in Navi Mumbai in Maharashtra, Noida (Jewar) in Uttar Pradesh, Dholera and Hirasar in Gujarat, Vijayapura, Hassan and Shivamogga in Karnataka, and Bhogapuram in Andhra Pradesh in the next five years. Under the Centre's Regional connectivity scheme (RCS)- Ude Desh ka Aam Nagrik (UDAN) infrastructure scheme, another hundred airports will be developed nationwide by 2024. 21 greenfield airports have received the nod as per Economic Survey 2022-23.
The aviation consultancy firm, CAPA India, expects to receive over 1.300 aircraft orders from India in the next two years. Boeing predicts India to be the world's fastest-growing aviation market, with its passenger traffic growing at 7 per cent annually against China's 4.9 per cent from 2022 to 2041.
Although, Indian carriers are expected to bear a loss of USD 1.6-1.8 billion in the fiscal year starting April 1st, while recovery will be slow. Increased capacity enhances the RASK-CASK (Revenue and Cost per Available Seat Kilometre) spread through improved pricing.