Automation; Essential for Pharma Supply Chain
The pandemic has taught not only humans to accept change, but it has also prompted businesses to reconsider their business practices. According to Manish Soin, Sr. Vice President, Export Control & Customs, Asia Pacific, Siemens Healthineers, this has made automation a must for every industry, including healthcare.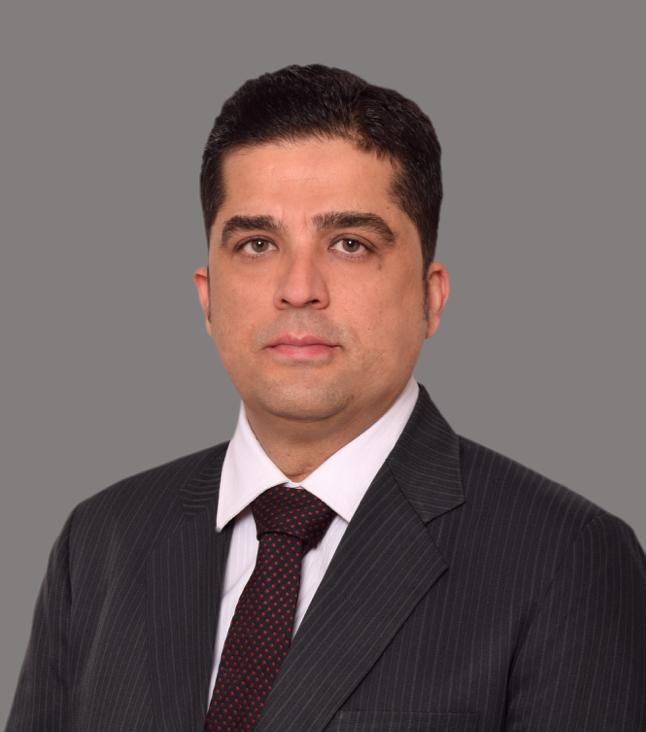 Over time, the pharmaceutical supply chain has become humanity's lifeline. We have all seen how the pandemic has affected every single life on the planet. The situation could have gotten worse if the pharmaceutical supply chain had not been effective and efficient. The pharmaceutical supply chain was one of the critical factors in restoring normalcy to the world. It not only ensured the timely availability of diagnostic kits, oxygen cylinders, medicines, vaccines, and so on, but it also helped millions of people by keeping the economy running, creating new jobs, and fighting the pandemic during a crisis. The global pharmaceutical supply chain has linked various nations by streamlining cross-border transactions while adhering to each country's regulatory requirements.
An efficient supply of drugs to end users is ensured by effective supply chain management. As the pharmaceutical supply chain faces major challenges such as maintaining drug quality and on-time delivery, supply chain efficiency is critical in terms of cost and asset management. Efficient supply chain management reduces production, inventory, and transportation costs while improving customer service quality.
Temperature-controlled infrastructure is a critical pillar of the pharmaceutical supply chain because if these products are exposed to incorrect temperatures, the effects of chemical compositions can reduce the desired results. Over the past decade, many programs have been initiated by the government under the PPP (Public Private Partnership) scheme, and the warehouses of CWC (Central Warehousing Corporation) are being revamped as a 'Cold Chain Warehouse'. Though the infrastructure is still in the early stages of development, the existing support is very reliable for the logistics and supply chain processes to ensure the timely movement of drugs and medications from one facility to another. Even global transportation organisations are increasingly focusing on 'Temperature Controlled Products,' with the goal of providing seamless services across the globe.
Automation allows buyers and sellers all over the world to connect with one another rather than relying solely on local distribution.
Reverse logistics is a supply chain area that has grown in popularity over the last seven to eight years.
Reverse logistics entails collecting goods from customers and sorting the various components in order to dispose of or retrieve them at various points in the supply chain and remanufacturing process. Product expiration and damage are also common reasons for returns in the industry, as are product returns due to incorrect shipments, counterfeits, product recalls, and trial recovery for clinical trials.
Reverse logistics is important for improving the value extraction from returned goods and, as a result, the company's economics. It is critical to maintaining a smooth flow of goods. This process is significant not only economically but also socially.
Not only has the pandemic taught people to accept change, but it has also encouraged businesses to reconsider their business practices. This has made automation a necessity in every industry, including the healthcare sector. Following the pandemic, we have seen a significant increase in the use of mobile applications for all of our needs, whether it is ordering medicines, booking an appointment with a doctor, or getting any diagnostic test. This is the process of adapting to and accepting the crisis's changes. Furthermore, the crisis has turned out to be a blessing in disguise, as automation allows buyers and sellers all over the world to connect with one another rather than relying solely on local distribution. This has increased the availability of healthcare products to users while also increasing the demand for the pharmaceutical supply chain.
The government is increasingly focusing on primary healthcare while also collaborating with the industry through various associations and forums to identify focus areas and strengthen the country's existing ecosystem. Over the last few years, the government has heavily promoted 'Make in India' by enacting various duties and taxes, providing production-linked incentives to healthcare manufacturers, and attracting foreign investment. This will not only boost the economy but also create jobs in manufacturing and ancillary industries such as supply chain management and logistics. Standardization would also ensure the market availability of high-quality products.