Tapping the True Potential: Pharma and Cold Chain Logistics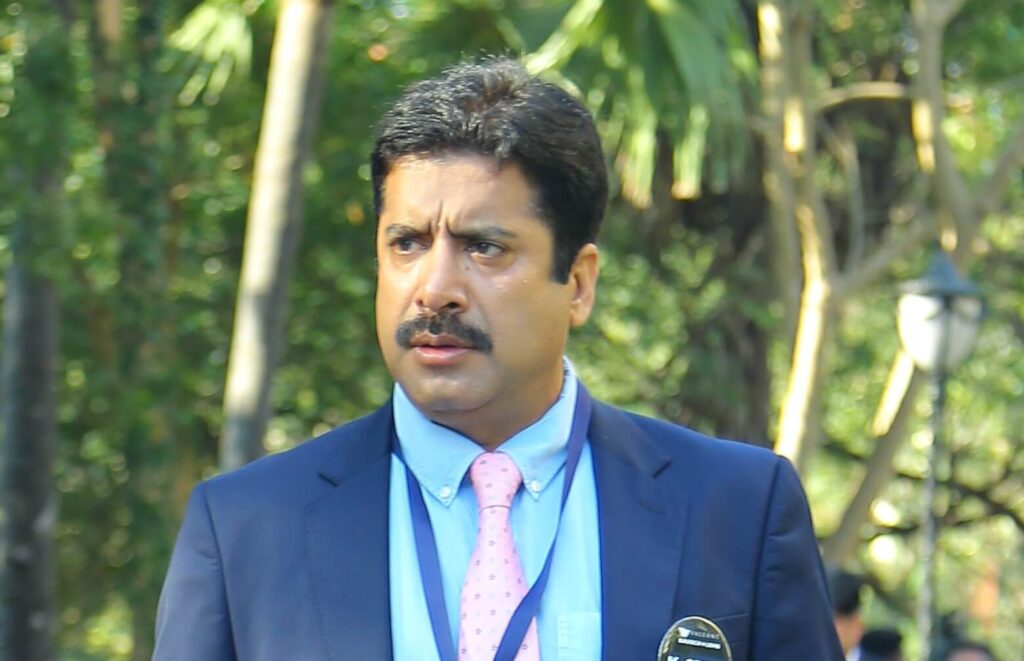 Pharma and cold chain logistics have witnessed constant growth in the past few years, especially during and after the COVID-19 era. It is a sector that has attracted international attention, and hence, the government has also directed its policies to harness the potential this sector possesses. In this edition of Cargo Insights, Sanjay Bhutani, Managing Director, Bausch & Lomb India, and SAARC discusses the sector's challenges and growth potential.
Is it true that pharmaceutical and cold chain logistics are critical?
I completely agree with you. Growing incomes and emerging markets have led to a rise in the demand for temperature-sensitive pharmaceutical products. Thus, the present trends for sensitive and personalised products make cold chain logistics a very critical industry segment.
Is there sufficient temperature-controlled infrastructure available to have sustainable pharmaceutical and cold chain logistics?
There are numerous handover points in the pharmaceutical and cold chain industries, each with its own inherent weakness that can have a negative impact on the quality and safety of delivery. Employment of skilled resources across cold chain segments, adherence to ISO standards, adapting to technology for end-to-end supply chain management, the introduction of data loggers to monitor and capture real-time temperatures, and effective packaging are some of the things that are critical and should be improved for the sustenance of the pharma industry in the country.
With the basic infrastructure in place, optimization has emerged as the main challenge to be addressed in the cold chain industry, despite its rapid growth. For the same reasons, innovative packaging, end-to-end integration, and transparency & reliability are some of the key areas that need to be focused on.
How important are pharma and cold chain logistics to the efficient and timely delivery of contact lenses?
Since contact lenses have to be stored and distributed at ambient temperature, they do not require cold chain logistics.
How good a role does reverse logistics play in this critical supply chain?
Reverse logistics play a very crucial role in the supply chain. Companies with effective infrastructure see reverse logistics as a competitive advantage and position it as a service differentiator to have an edge over the others in the competitive arena. E-commerce sites with smooth and faster reverse logistics processes are also trusted by customers and consumers. Traceability of goods, automated shipment tracking, product safety, and disposition of returned products play pivotal roles in rendering effective reverse logistics, especially in the pharma industry.
How much have we learned from the past about tackling crises during challenging times? What steps have been taken by your organisation in this regard?
Temperature lapses, safe storage, error minimization, and damage and leakage management are all areas that have severely impacted the industry and pharmaceutical companies.From both patient safety as well as business perspectives, adopting real-time monitoring technologies, wisely choosing active vs. passive packaging and the mode of transportation, and eliminating human errors across the supply chain are some of the most important things that can help thwart any crisis faced by the cold chain sector. The COVID-19 pandemic has had a major impact on the cold chain infrastructure and driven adaptability in order to manage the distribution of vaccines, reduce losses of perishable goods, and maintain the quality and safety of these products right from the manufacturer/harvest to the end consumer/patient.
Bausch & Lomb does not have any temperature-controlled products and, hence, does not have much experience with any of the initiatives on this front.
What is your expectation from the government to support the all-important pharmaceutical and cold chain sectors and their efficient supply chains?
The Government of India, through its different ministries and agencies, has been providing financial assistance and grants to set up cold chain industries. Aiding the growth of this sector, it has been constantly providing tax exemptions and subsidies, too, primarily in the areas of storage, packaging facilities, distribution, infrastructure development near farmlands, etc. In my opinion, the government should additionally provide support towards improving road infrastructure for low-cost transportation, subsidize power, establish a national cold chain network, and expedite the implementation of the reforms.
The Government of India, through its different ministries and agencies, has been providing financial assistance and grants to set up cold chain industries.
The National Logistics Policy (NLP) provides a huge opportunity to ramp up the cold chain facilities across the country, unify the digital services related to transportation across a single portal for efficient real-time tracking, cut down export procedures through the Unified Logistics Interface Platform (ULIP), etc. This would, in due time, lead to a boost in the growth of the cold chain logistics industry, the reflection of which can be seen in the forecasted CAGR of 20 per cent by 2025.