Turkish Cargo Teams Up With CargoAi To Strengthen Its Global Digital Offering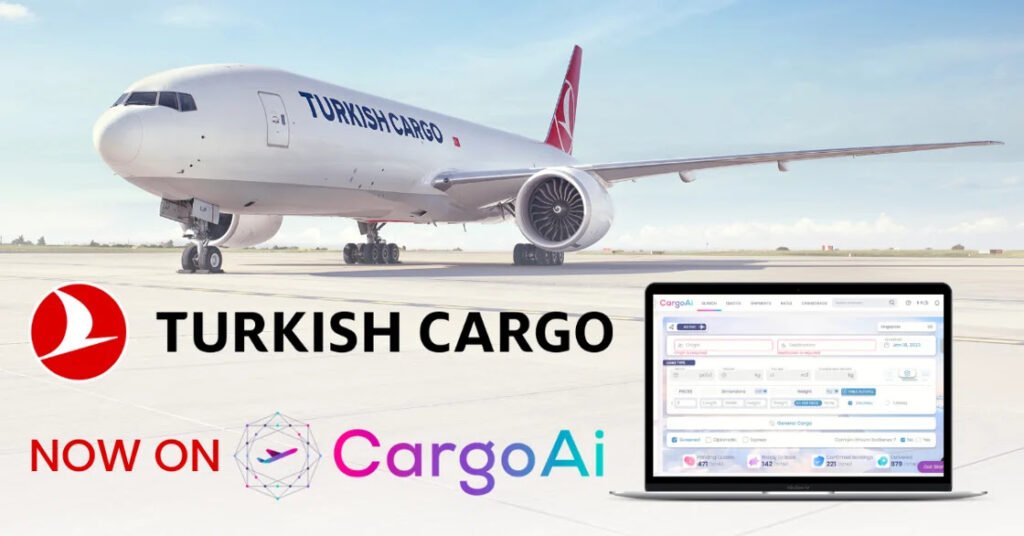 Turkish Cargo, Turkish Airlines' air cargo brand, is now live on CargoAi's marketplace solution (CargoMART) for users in four countries. During the pilot period, CargoMART users in France, Spain, the Netherlands, and Singapore will be able to book Turkish Cargo's new services TK SMART (general cargo service), TK PREMIUM, and TK URGENT (express cargo service) on all Turkish Cargo routes in real-time.
"We're thrilled to be announcing the partnership between Turkish Cargo and CargoAi, as this will significantly increase Turkish Airlines' cargo revenue opportunities from a 360-degree perspective. By providing full visibility throughout the airfreight procurement process, we continue our mission to bring the best digital booking experience that CargoMART offers to our joint customers," says Matt Petot, CEO of CargoAi.
Users of CargoMART benefit from searching for real-time schedules, bulk quoting, e-booking, the ability to track and trace each shipment, as well as CargoAi's Cargo2ZERO sustainable features to support the air cargo industry's decarbonization mission.