Tata Motors Set New Benchmarks in Pickup Segment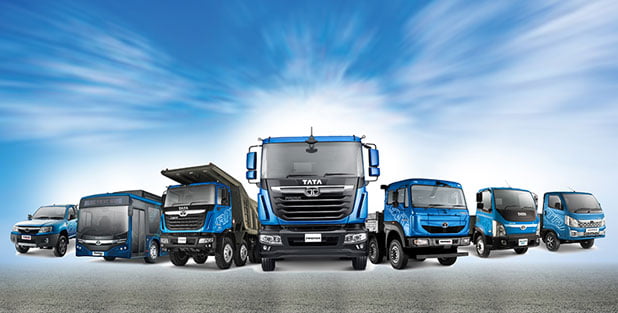 Tata Motors, India's leading commercial vehicle manufacturer, today in Hyderabad launched the Yodha 2.0, Intra V20 bi-fuel, and Intra V50, setting new benchmarks in India's rapidly increasing pickup category. The new durable and tough pickups boast a dramatic new design, the maximum load-carrying capacity, the longest deck length, and are outfitted with various modern technologies necessary for a safe and comfortable driving. The new Yodha 2.0, Intra V20 bi-fuel, and Intra V50 have been designed and engineered to meet a wide range of urban and rural applications, including the growing delivery needs of the FMCG, e-commerce, and logistics industries. Each of these pickups has the lowest total cost of ownership in its class, allowing our customers to maximise profitability. Tata Motors marked the debut of India's best pickup trucks by delivering 750 units to customers across the country.
"Every component of these pickups has been precisely built to serve a wide range of functions in urban, semi-urban, and rural locations." They include a radical new design and the highest payload capacity to transport larger freight; the longest deck length to carry voluminous loads; the highest power-to-weight ratio, the longest range to traverse the most distance; and modern safety and comfort features for stress-free driving. The holistic value proposition given by our comprehensive range of pickups is unrivalled, with all-terrain access to reach the most distant sites and the backing of India's largest dealer and service network." Said Girish Wagh, Executive Director, Tata Motors
Customers also benefit from the best-in-industry after-sales service, quick availability of spares, and value-added services provided by the Sampoorna Seva 2.0 programme, which includes:
Tata Zippy: Repair time assurance programme with problem resolution within 48 hours*
Tata Alert: Roadside assistance programme for automobiles under warranty, with guaranteed issue resolution within 24 hours*.
Tata Guru: 50,000+ qualified technicians across the country to give roadside and workshop assistance for repairs and services.
Tata Bandhu: A one-of-a-kind app that connects all stakeholders – mechanics, drivers, and fleet owners – on a single platform for quick access to Tata Gurus when needed.
A 360-degree, nationwide multimedia marketing campaign has been created to engage audiences through emotive storytelling that brings the various characteristics and features of the newly introduced pickups to life. These advertisements effectively showcase major features of the various pickups, as well as Tata Motors' engineering expertise, service ecosystem, and simplicity of access.