Piyush Goyal to Preside the Board of Trade Meeting and Discuss Expansion Strategies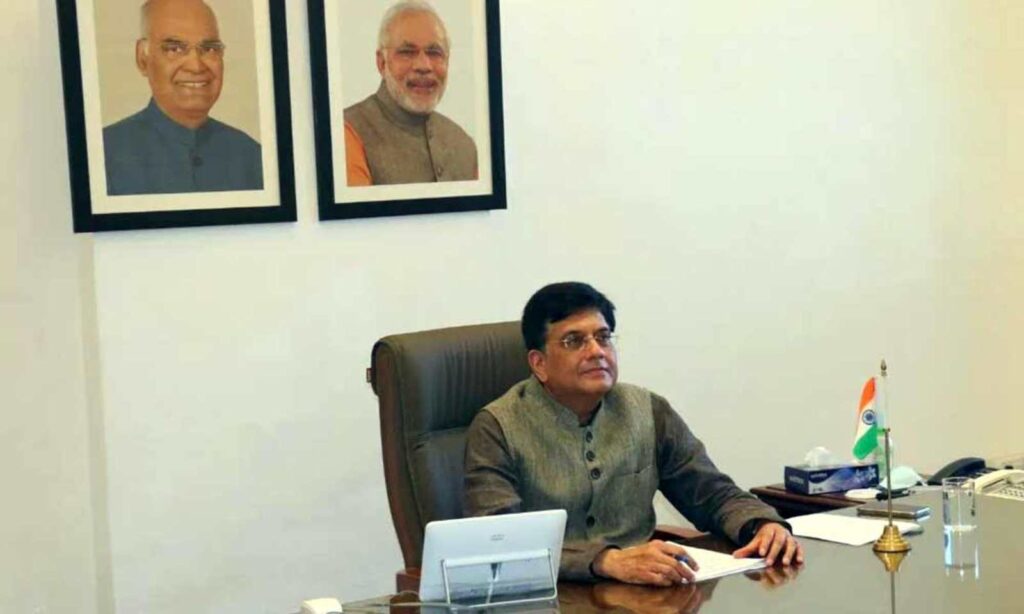 The Board of Trade, a body that advises on international trade policy, will convene the following month to discuss methods to increase India's exports. An official said on Sunday that a Board of Trade meeting slated for next month is likely to be presided over by Union Minister for Commerce and Industry Piyush Goyal, an official said on Sunday. The meeting's agenda will be focused on finding strategies to boost India's exports.
The Board of Trade is an advisory body on foreign trade policy headed by a Union Minister. Members of the board would include notable figures from the public and private sectors, as well as representatives from states and union territories. It offers a forum for discussion of ideas for enhancing the nation's exports. The official said, "The board may convene sometime in mid-September. Last week, the government appointed 29 non-official board members, including individuals from various industries. Om Prakash Mittal, an executive member of Laghu Udyog Bharati, Pankaj Mahindroo, the chairman of the India Cellular and Electronics Association, and RS Sodhi, the managing director of Amul, are now on the board.
The platform encourages constructive dialogue and engagement on trade with various industry players. The board also provides guidance to the government on areas of international trade policy (FTP). The board's main goal is to increase trade with India. Deliberations on the Foreign Trade Policy (FTP) for 2022–23 are anticipated during the meeting.
States and UTs have the chance to participate and offer their opinions on the nation's foreign trade policy at the meeting as well. The Central Government also has the opportunity to inform states about the status of Indian commerce and the circumstances surrounding the world trading system. The Reserve Bank of India (RBI) issued a circular last month about the measures of foreign trade settlement in rupees. Vice-President of the Federation of Indian Export Organizations, Khalid Khan, proposed discussions on the RBI circular. The RBI instructed the commercial banks to set up export and import operations in the Indian rupee due to the growing interest of foreign traders in the Indian currency.
For banks, Khan recommended the release of a standard operating procedure. In July, India's trade deficit nearly tripled to $30 billion as exports increased by 2.14%. Indian exports totaled $36.27 billion in value. The spike in the trade deficit is mostly caused by the increase in crude oil prices on the global market, which increased by about 70% in the past few months.