In Uttar Pradesh, a New Maersk Warehouse Run by Women Begins Operations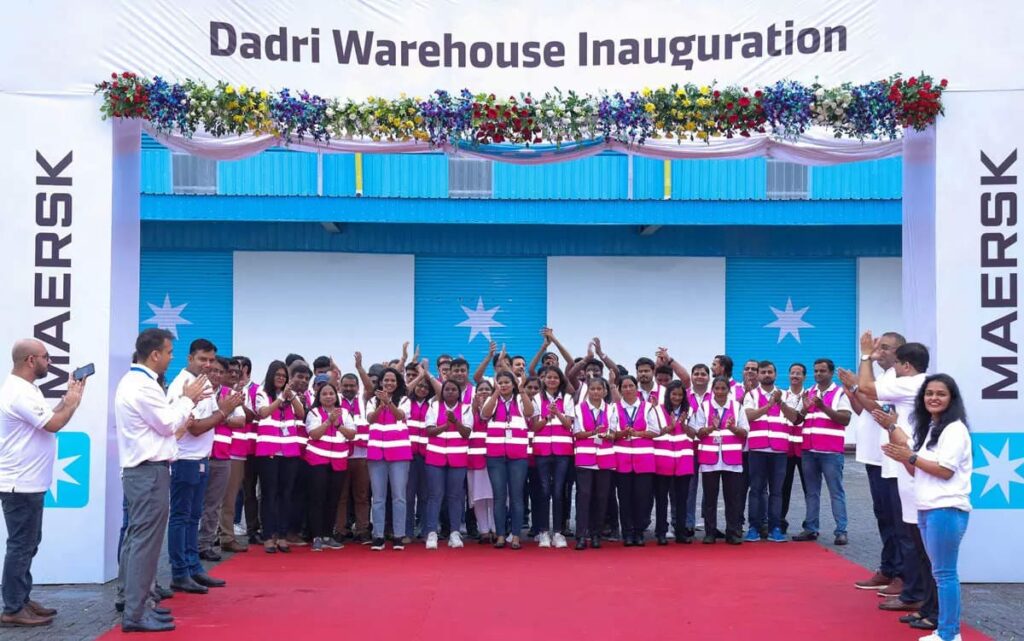 AP Moller-Maersk recently inaugurated its new warehouse in Dadri, Uttar Pradesh. The 100,000 sq. ft. warehouse, located within the company's Container Freight Station (CFS), is the first of its kind, with women running and operating all jobs and tasks in the facility. Maersk hired, trained, and created jobs for 84 women from nearby villages who needed work but did not have the right opportunities.
"At Maersk, we are always stepping up our efforts in the areas of Diversity, Equity, and Inclusion" (DEI). We also recognise that, in the broader context of DEI, gender diversity is low-hanging fruit that can be addressed as long as there is a strong will to do so. We wanted to create opportunities for women in a traditionally male-dominated industry as we expanded our warehouses across the country. According to the 2021 census, Dadri has only 6% working women of its total population, and our team on the ground was eager to help change that, said Vikash Agarwal, Managing Director, Maersk South Asia.
When the doors to Dadri's new warehouse opened in September of this year, there were 84 women ready to take charge of every task, from security and housekeeping to operating forklifts, handling cargo, operating computers, working on Tally jobs, and managing clerical work. However, finding work for all of these women was not an easy task.
The journey began in January 2022, when the existing team at the Dadri CFS began talking with local contracting agencies about training and employment opportunities for women in the upcoming new warehouse. After much deliberation, the on-the-ground teams realised that the most difficult challenge would be convincing the women's families to allow them to work in a warehouse.
By March 2022, the teams had begun approaching the families of potential female candidates to inform them about the benefits of working at the Maersk warehouse. Once the families were convinced of the women's safety, sanitary working conditions, and equal opportunities, the organisational design was created, and workforce requirements were charted.
While some women could start working in unskilled or semi-skilled jobs right away, others needed to learn how to operate Material Handling Equipment (MHE) like reach trucks and forklifts. During April and May, the institute and trainers were identified to provide specialised training to these women. After months of planning, these women began receiving training in July.
"There was a lot that went into finding and training the right women to do the right job at the warehouse we were building." There were many ups and downs, and we felt several times that this was an ambition we simply could not achieve. But our entire Dadri team rose to the occasion, leaving no stone unturned and remaining dedicated to our goal. The 84 women have joined a total workforce of 350 employees at our Dadri CFS, and we are extremely motivated to further improve gender representation at the facility," says Sudeep Sivarajan, Maersk Depot Manager, North India.