In India, DHL Supply Chain to Invest INR 4,000 Crore Over the Next Five Years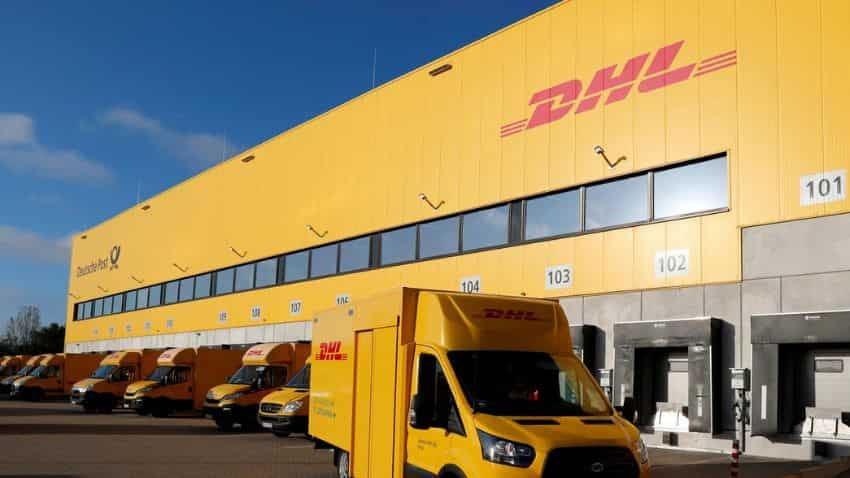 For the next five years, DHL Supply Chain (DHL) will invest EUR 500 million in India to significantly increase its staff, warehouse capacity, and sustainability initiatives. As a result of this purchase, DHL will own and manage big, multi-client sites that are entirely its own in India, bringing the Group's total inventory to twelve million square feet. To better support emerging industries such e-commerce, retail, consumer, life sciences, technology, engineering and manufacturing, and automotive, the warehouse capacity has been increased.
"The bulk of the investment will be used to build sizable warehouses and logistical hubs where economies of scale may be realised. We'll have a facility in India for numerous customers, so we can distribute personnel among them or use economies of scale "the managing director of DHL Supply Chain India, Vikas Anand. Assisted picking robots, indoor robotic transport, intelligent process automation, wearable devices, voice picking, inventory management robots, and algorithmic optimizations are just a few of the advanced digital technology solutions that will be placed in these warehouses.
"Despite the current global geopolitical and economic unrest, the Asia Pacific area has a tremendous amount of growth potential, with India playing a big role. The Indian nation contributes significantly to the global economy as a vibrant, stable, and rapidly expanding economy. India is a desirable location for Deutsche Post DHL Group to even accelerate its development due to its business-friendly environment and favourable investment climate. India is a preferred base for our worldwide contract logistics company in DHL Supply Chain and one of our key markets, with a rich pool full of highly skilled young talents and innovative digital entrepreneurs "Oscar de Bok, CEO of DHL Supply Chain, said.
Infrastructure spending for both present and future clients in order to expand its footprint and real estate holdings, DHL Supply Chain India plans to buy land and construct campuses, each of which has the capacity to grow to 1 million square feet. In significant metro areas including Bangalore, Chennai, Kolkata, Mumbai, the National Capital Region (NCR), and Pune, DHL will add 12 million square feet to the capacity at wholly-owned DHL multi-client locations. Significant contributions from these cities are made to India's overall Gross Domestic Product (GDP). Additionally, multi-client sites are being built in tier 2 cities including Ambala, Baddi, Cochin, Coimbatore, Guwahati, Sanand, Hyderabad, Jaipur, Indore, Lucknow, Bhubaneshwar, Hosur, and Visakhapatnam, which are quickly growing state capitals.
In order to meet client demand, DHL Supply Chain India will also open two new Business Support Centers (BSC) in Bangalore and Pune over the course of the following 12 to 18 months. The company currently operates three Business Support Centers (BSC) in Chennai, Gurgaon, and Mumbai. These BSCs offer their clients in India and other countries around the world 24×7 value-added services such as domestic and international Transport Control Towers, Business Analytics to support decision-making, Freight Bill Audit Payment (FBAP), Order to Cash (O2C), LLP Control Towers, and similar support services.
"Additionally, we intend to make large investments in the 20 important cities that India refers to as "tier one state capitals," where a site must be at least two lakh square feet in size. Currently, we have about 11 million square feet, and in the next five years, we want to expand that to 22 million square feet "Anand stated.
making opportunities for employment The company intends to increase the size of its workforce to 25,000 employees by 2026, with an 11per cent diversity ratio, in order to support its national strategic growth targets. In order to induct and educate personnel through certification programmes in order to prepare them for work process changes induced by the industry's rapid transitions and digitization, investment is being made in skill development and resourcing centres. The first resource centre has opened in Bangalore, with other locations planned in Mumbai, Delhi, Chennai, and Kolkata.
Transportation By offering strategic, scalable solutions to big clients and enabling economies of scale with end-to-end service offerings, DHL Supply Chain's SmarTransport business will also use its warehouse investments to further accelerate transport growth. DHL Supply Chain presently provides the full range of transport solutions, including Full Truck Load (FTL), Part Truck Load (PTL), "milk runs," secondary transport, intra-city, and inter-city air movements, through its asset-heavy and asset-light model.
GoGreen DHL Supply Chain India will convert all of its intra-city fleet to Green fuel / EV versions by 2025 in support of the DPDHL's strategy to establish climate-neutral logistics by 2030. In reality, all two-wheelers in use will be electric vehicles by the end of 2022. Additionally, all new construction will incorporate eco-friendly elements including smart metres, LED lighting, solar electricity generation, and rainwater collection. Although Asia Pacific is currently one of the fastest growing regions, with India playing a significant role in this expansion, it only makes up around 15per cent of DHL Supply Chain's global revenue. The Indian logistics market, currently valued at over US$200 billion, is anticipated to increase by around 10per cent annually over the following five years, reaching nearly US$330 billion.
The government has been working harder in recent years to improve the nation's logistics performance, increase trade, and protect foreign investment. In particular, it is anticipated that spending on logistics would exceed USD$500 billion yearly by 2025. Recently, a logistics division was created in order to improve current practises and bring in relevant technology and innovation to increase efficiency. "We can maximise operational efficiency and place ourselves in a good position to scale according to what our customers need, across diverse sectors, by developing huge multi-client facilities with effective end-to-end transport solutions and value-added services run by highly skilled staff. We will continue to invest in our employees to provide the highest level of customer service as one of the greatest places to work in India," said Anand.