Gadkari Inaugurates 9 Highway Projects in Jamshedpur Worth ₹3,378 Crores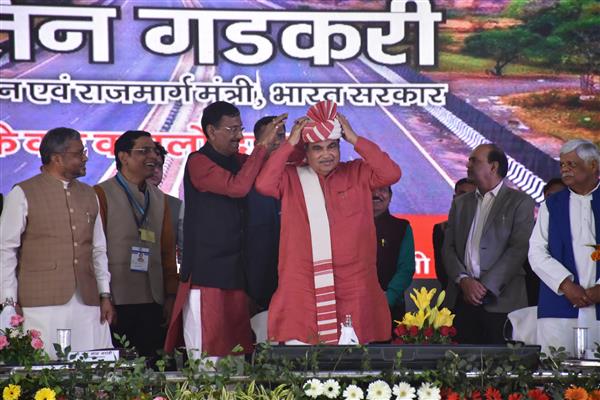 The Union Minister for Road Transport and Highways, Nitin Gadkari, inaugurated nine highway projects in Jamshedpur on Thursday worth an investment of ₹3,378 crores. The minister is set to launch 31 projects with an investment of ₹13,296 crores during the day.
One of the projects in Steel City is the 44-kilometre-long route between Jamshedpur and Mahulta on Highway 33, built for ₹465 crores. It will connect the city with Delhi-Kolkata and Mumbai-Kolkata highways, significantly reducing travel time between the cities. In addition, it will boost commercial development in Jharkhand, Odisha, and West Bengal. Gadkari also laid the foundation for a four-lane double-decker elevated corridor on highway 33, worth ₹1,876 crores. This route will connect Kali Mandi, Baliguma, and Dimna Chowk in Jamshedpur. Moreover, a four-lane access control route will be built on NH-320, the Raipur-Dhanbad Economic Corridor, as part of the Bharatmala package. This route will commercially connect Raipur to Dhanbad and drastically reduce the travel time between Ranchi and Bokaro.