DPIIT to Host a Number of Workshops and Discussions on Logistics Policy with Stakeholders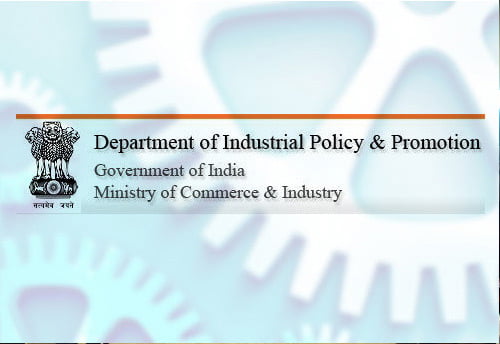 In the upcoming months, the Department for Promotion of Industry and Internal Trade (DPIIT) will organise a number of seminars and discussions with all stakeholders on the just-launched National Logistics Policy, an official said. The National Logistics Policy, presented by Prime Minister Narendra Modi on September 17, aims to address issues facing the transportation industry and reduce logistics costs for companies from 13–14% to single digits over the next few years.
The policy comprises a thorough action plan to accomplish the goals that have been defined as targets. The objectives are to lower logistics costs in India to levels that are comparable to international benchmarks by 2030, raise the country's position on the Logistics Performance Index to one of the top 25 by 2030, and develop a data-driven decision-support system for an effective logistics ecosystem.
"First, we will host a national workshop on the policy here, where there will be brainstorming sessions with all the major players, including the Centre, the states, and the industry." As per the official, making stakeholders aware of its benefits is the goal.
The nation will then be divided into six zones for zonal conferences, and after that, workshops will be held on various policy action plans, such as those pertaining to warehousing, skill development, and the Ease of Logistics Services (ELoGS) platform.
The policy has established a timeline for putting various ideas into practice right away on the ground.
Important initiatives under the policy, such as the Unified Logistics Interface Platform (ULIP), the Ease of Logistics Services platform, the e-handbook on warehousing, training sessions on PM GatiShakti, and logistics on the i-Got platform, were launched simultaneously with the policy in order to ensure that the benefits of the policy reach as many people as possible.
Companies can file complaints on the ELoGS platform, and the relevant authorities will deal with them in a priority manner. The official gave 200 Container Freight Stations (CFSs) as an example, which handle consignments relating to import and export.
However, since the advent of direct port supplies, these stations are unable to operate to their full potential. They are therefore pleading with the government to allow the use of these facilities for domestic purposes as well, but the customs division has some concerns.
The official continued, "So this problem will be discussed under the ELoGS platform."
This policy, according to the DPIIT, is in favour of boosting the competitiveness of Micro, Small and Medium Enterprises (MSMEs) as well as other industries, including fast-moving consumer products, electronics, agriculture, and related industries. Increased predictability, transparency, and reliability will reduce supply chain waste and the need for a lot of inventory.