Amazon Is Talking About Cost Cuts Rather Than Sales Growth As the Holiday Season Approaches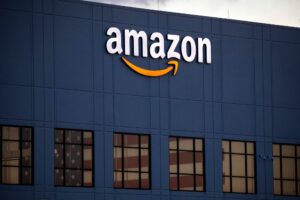 According to the WSJ's Sebastian Herrera, the e-commerce leader is projecting that sales in the current quarter will be far below expectations, sending a new shock wave across the retail sector and providing a stark indication of how shifting economic forces are battering companies that thrived during the pandemic. Amazon's sales increased 15% year on year in the fourth quarter, while its $2.9 billion net profit was its first this year but a 9% decrease from the previous year. Analysts had predicted more than $155 billion in revenue for the fourth quarter, so the company's projection of $140 billion to $148 billion surprised them. Amazon CEO Andy Jassy stated that the company is constructing "a stronger cost structure for the business moving forward." This plan calls for reductions in the company's vast logistics network.
Shopify's third-quarter revenue increased 22% to $1.4 billion, but the company's operating loss increased to $345 million. (WSJ) Japan's cross-border e-commerce is reviving, with smaller companies entering the market to capitalise on the yen's sharp decline and technological advances.