AFI KLM E&M and Akasa Air Enter a Contract for Component and APU Servicing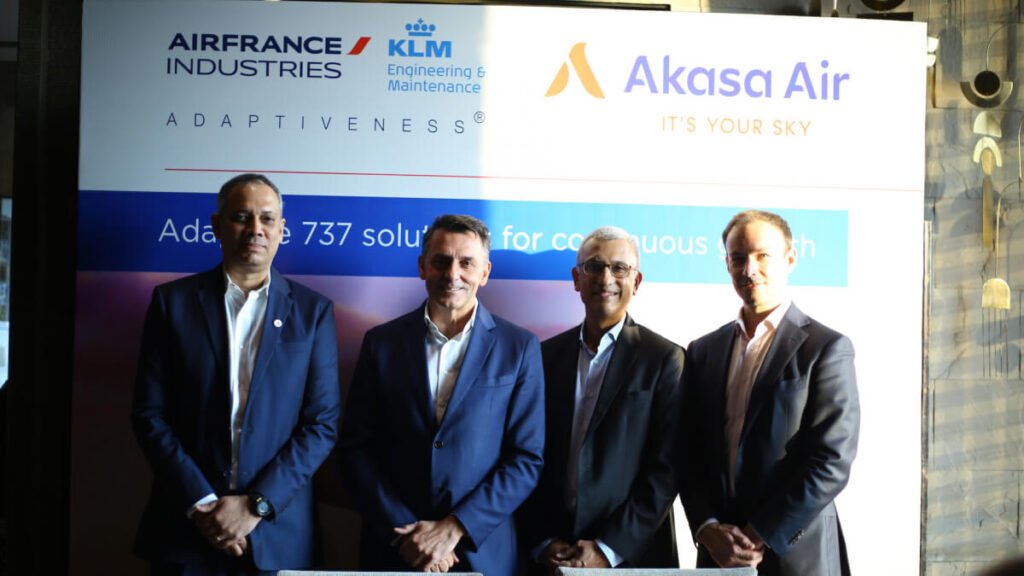 In order to receive component services and specific APU solutions from its subsidiary EPCOR, Akasa Air has engaged the assistance of AFI KLM E&M. A flexible set of flight-hour options, including repair services, access to a pool of spare parts, the provision of a Main Base Kit (MBK), and specialised logistical support, will be provided by the Group MRO to the airline. The agreement covers a wide range of parts, including the APUs and Line Replaceable Units (LRU) for the engines of Akasa Air's fleet of Boeing 737 MAX 8 aircraft.
On the APU side, the services provided by EPCOR, AFI KLM E&M's centre of excellence for APU maintenance, will include engineering-as-a-service, replacement units, health monitoring/fleet management support using the PROGNOS® for APU platform, and repair and maintenance of GTCP131-9B APUs (fitted on the 737 MAX).The AFI KLM E&M Group teams closely collaborated with Akasa Air in the period leading up to the operational launch phase (with the first commercial flight taking place on August 7, 2022), taking into account the needs and difficulties that the new airline was facing and tailoring their commercial service offerings to meet these needs. According to the press release, AFI KLM E&M has taken advantage of its knowledge of the 737 product and its airline-MRO profile to suggest proactive cost-cutting measures and develop a competitive, tailored offering aimed at reducing Total Cost of Ownership (TCO) and achieving a high level of operational reliability.
Furthermore, EPCOR has made over 470 shop visits for 59 clients all over the world, accumulating significant experience and expertise on the Honeywell GTCP131-9B APU. "We're fully committed to supporting their objectives and progress by delivering the finest solutions in component support, drawing upon our significant expertise with the 737/737 MAX product," said Ton Dortmans, EVP KLM Engineering & Maintenance.