Workshop on "Linking Chabahar Port With INSTC," Held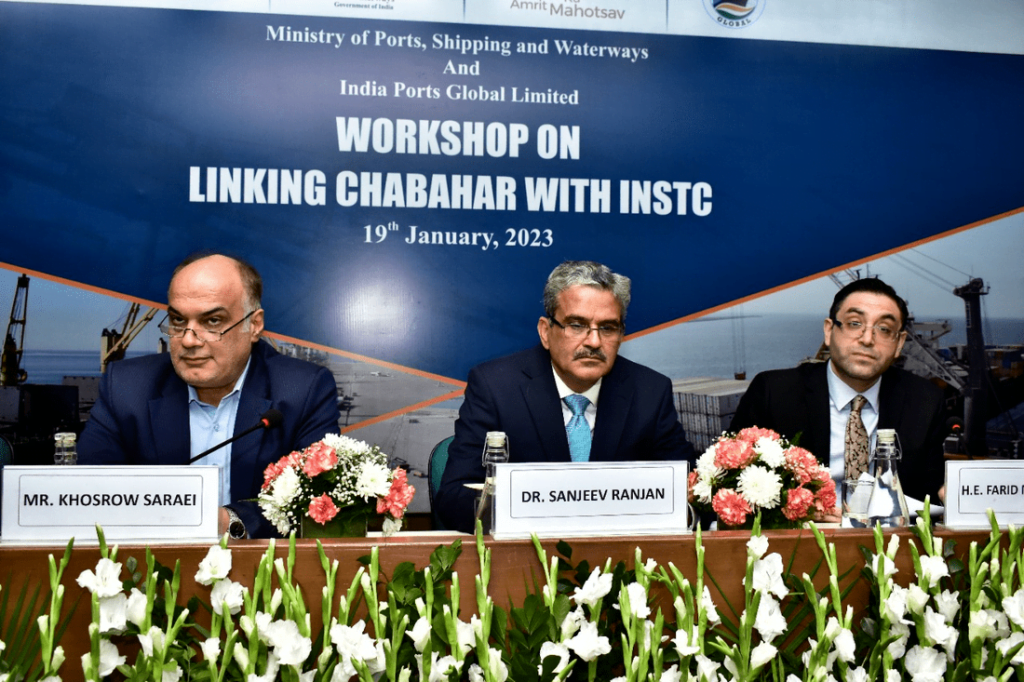 MD-IPGL gave a presentation about INSTC during the workshop, and FFFAI gave a presentation about the INSTC study report. After the talk of the Secretary of MoPSW, Khosrow Saraei, DG of Transit, Logistics, and Agreements at the PMO, Iran, addressed the workshop.
The speakers during the workshop highlighted the INSTC's plans for the transportation of goods from Mumbai, India, to Shahid Beheshti Port-Chabahar, Iran, by sea, by road from Chabahar to Bandar-e-Anzali, an Iranian port on the Caspian Sea, by ship from Bandar-e-Anzali to Astrakhan, a Caspian port in the Russian Federation, by ship across the Caspian Sea, and finally from Astrak.
Chabahar's advantageous position makes it ideally suited for growth as a transshipment hub. The 16-meter deep draught of the port makes it suited for handling large cargo ships. Some of the busiest commercial routes in the world are near the port. The region is connected to the busy commerce route between Asia and Europe and within Asia.
INSTC (International North-South Transport Corridor) is India's vision and initiative to reduce the time taken for EXIM shipments to reach Russia, and Europe and enter the central Asian markets. Successful activation of the corridor will help connect India to Russia and Central Asian countries. The Chabahar Port, located in Iran, is the commercial transit centre for the region, especially Central Asia.
The workshop concluded with a vote of thanks, presented by the Director of Operations at IPGL.