Udhampur-Banihal Railway Line To Be Completed Latest by Early Next Year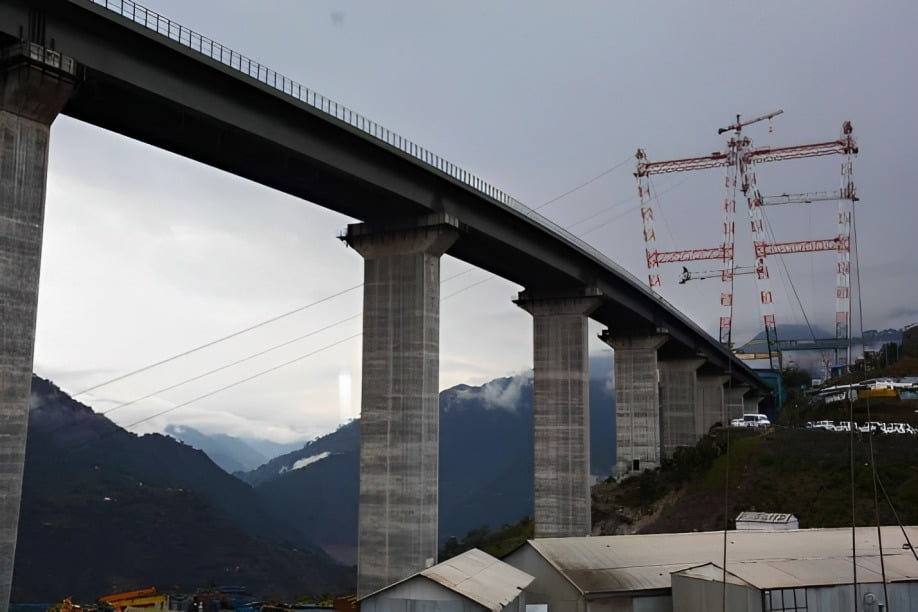 Union Railway Minister, Ashwini Vaishnaw, announced on Saturday that the Udhampur-Banihal line connecting Jammu with Srinagar will be ready by December 2023 or early next year. This will complete the Udhampur-Baramulla railway line in Jammu and Kashmir. Moreover, the railway line connecting Kasmir Valley with the rest of the nation will be all set this year and will start to receive the special Vande Bharat trains by next year.
The work on Chenab and Anji bridges is rolling steadily. A special Vande Bharat train is being designed and developed for this route, considering the low temperatures and snowfall. The Union Territory will receive this train by the middle of 2024. The Banihal-Baramulla line will also receive up to four Gati-Shakti cargo terminals to handle the rail cargo. In addition, 146 such cargo terminals are coming up across the nation to handle railway shipments.
The Chenab bridge is turning out to be an engineering marvel as the highest bridge in India, among the highest in the world, and taller than the Eiffel Tower. The tracks are being laid, and the bridge is ready for commissioning. It has been tested to withstand high-velocity winds, extreme temperatures, hydrological impacts, and earthquakes.
The Anji bridge will be ready by August 2023 and available for commissioning by September. 41 segments of the total 47 have been completed. The electrification work has also been completed, and the state will have its own electric train as well very soon. The ministry and the Department of Posts have started a parcel booking facility in Srinagar to facilitate sending products from the capital city to the rest of the country.
Furthermore, the government is building a telecom facility in every village and city in Jammu and Kashmir. Over 500 new mobile towers have been approved and will be installed across Ladakh for seamless 4G and 5G connectivity.
Vaishnaw mentioned the project cost is ₹35,000 crores, whereas only ₹700-800 crores used to be allocated. After Modi came to power, he doubled, tripled, and now has increased the budgetary allocation to up to six times the initial investment. This year, ₹6,000 crores have been allotted for the railway project in Jammu and Kashmir. In fact, the Railways is laying a record-breaking 13 kilometres of tracks per day now.