To Commemorate India's 75th Independence Day, SECR Operates the Super Vasuki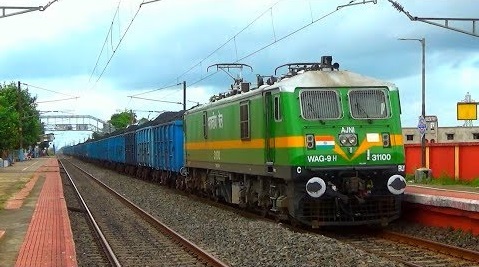 To celebrate India's 75th Independence Day and the start of "Amrit Kaal," the South East Central Railways (SECR) ran the Super Vasuki on August 15. With 6 locomotive engines, 295 carriages, and a length of 3.5 km, the train is the longest in India and weighs 25,962 tonnes. The Union Minister for Railways, Ashwin Vaishnaw, posted a video of the train on Twitter.
All 295 of the Super Vasuki's waggons were loaded with around 27,000 tonnes of coal in preparation for the Azadi Ka Amrit Mahotsav celebration. Additionally, this created history by transporting three times as much fuel as a typical coal freight trip by Indian Railways in a single train arrangement. Between Rajnandgao in Nagpur and Korba in Chhattisgarh, the Super Vasuki took approximately 4 minutes to travel across each station. It took 11.20 hours to travel the 267 kilometres between the two stations.
The railways intends to use these trains more frequently, particularly to transport coal during peak demand season to avoid fuel shortages at power plants.(PTI)