Sarbananda Sonowal Reviews the Voyage Express' Operational Readiness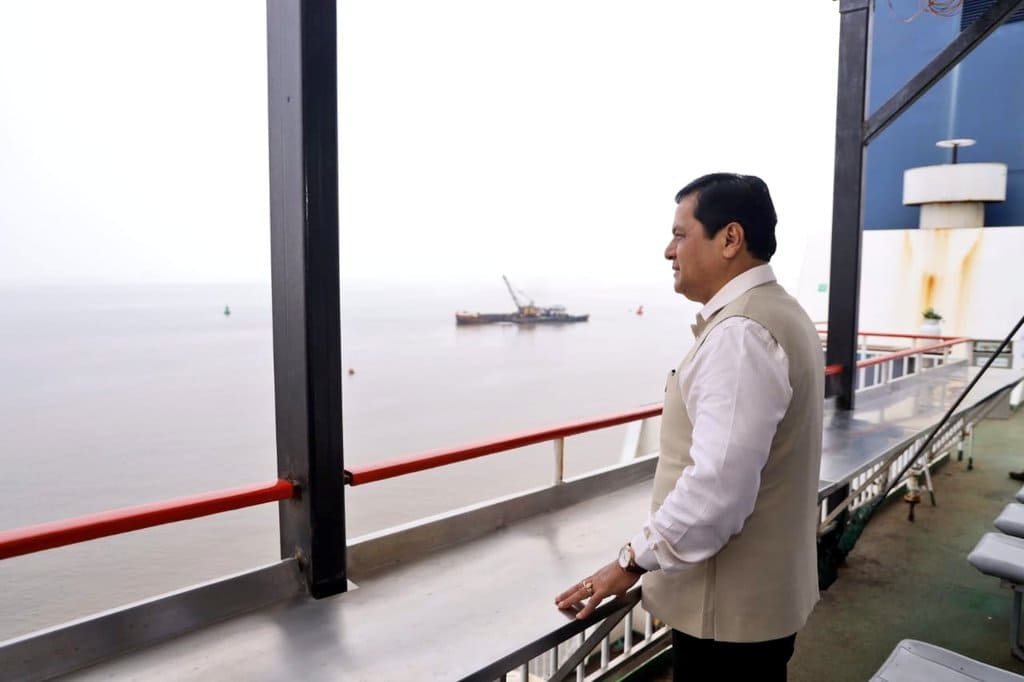 Sarbananda Sonowal, Union Minister of Ports, Shipping and Waterways and Ayush, visited the Ghogha terminal in Gujarat to review the ongoing commercial trials of the Voyage Express, which also generates solar power. This 134-meter-long hybrid energy-powered ferry is one of a kind, capable of carrying 50 trucks, 25 light commercial trucks, 70 cars, 50 two-wheelers, and 600 passengers. This new ferry service between Saurashtra and South Gujarat will reduce travel time by nearly 70per cent, from 11 hours by road or train to approximately 3.5 hours now. The Union Minister inspected all of the boat's facilities and discussed its operational status with management.
The Deendayal Port Authority, which is part of the Ministry of Ports, Shipping, and Waterways (MoPSW), built and operates a new state-of-the-art Ro-Ro terminal in Hazira, Surat. The terminal's design is simple and effective for passenger comfort and a pleasant travel experience. By developing inland waterway transportation between South Gujarat and Saurashtra, the convenience of travel has improved significantly with a shorter, less expensive, and more environmentally friendly mode of transportation as opposed to traditional modes of connectivity via roads or railways, which are time-consuming and expensive.
The commercial trial runs have been ongoing since September 4th, and they will be put into regular service soon. For the best passenger experience, the ferry also has an entertainment zone, multiple cafeterias, and the best sea view cabins. It has high-quality infrastructure for truck drivers to rest onboard, reducing turnaround time.