Pharmaceuticals Can be Transported in Envirotainer Containers Courtesy of IAG Cargo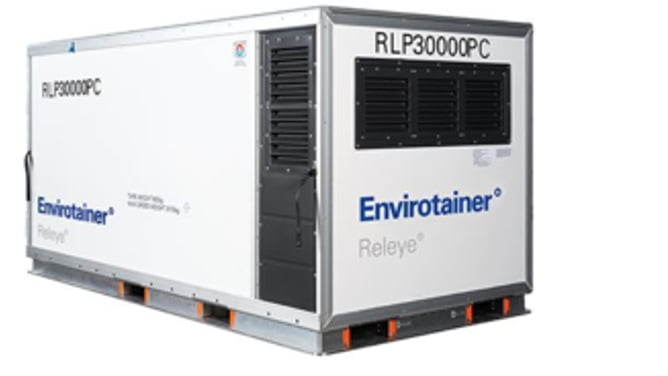 The Releye RLP & RAP containers, the latest products from Envirotainer, have received approval from IAG Cargo, the cargo business of International Airlines Group (IAG), for use by customers shipping pharmaceutical products. According to a press release from IAG Cargo, "Envirotainer's Releye RLP & RAP containers monitor the position, temperature, battery level, and humidity, allowing IAG Cargo's customers to follow their shipments and verify the status of their cargo." "With 170 hours of autonomy, these containers will maintain the temperature and safeguard the contents longer than any other available alternative," the company claims.
IAG Cargo's Chief Commercial Officer, John Cheetham, says: "It is essential to transport temperature-controlled air cargo in order to deliver life-saving medications around the globe. The devoted experts at IAG Cargo are constantly seeking ways to improve our Constant Climate service, so we are thrilled to be able to offer our customers Releye containers from Envirotainer. One of our long-term partners, Envirotainer, gives our customers a solution that transports medications more efficiently and provides total transparency from beginning to end. " According to life-cycle analysis, the revolutionary containers also reduce CO2 emissions by up to 90 per cent when compared to passive options currently on the market.