Multimodal Logistics Operations at DP World Set to Expand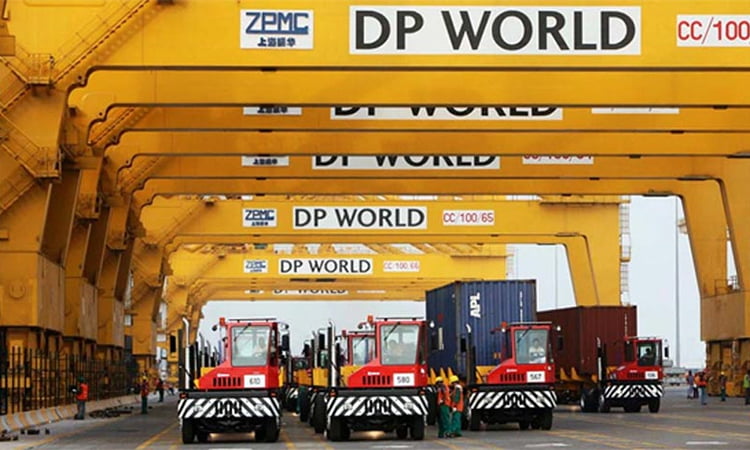 As India moves past the problems caused by COVID-19 and prepares for advancement, DP World plans to increase its multimodal cargo services and infrastructure presence in the country, according to its CEO for the Indian subcontinent.
The CEO of the Dubai-based container terminal company, Rizwan Soomar, said in an interview that the company will explore opportunities to set up additional free trade zones, increase its coastal transportation footprint, and also explore possibilities to increase its own rail phase.
Soomar, who also oversees DP World's operations in sub-Saharan Africa, claimed that "we have laid the groundwork for an exceptionally good multimodal network."
According to Soomar, the company is involved in contract logistics, cold chain business, and categorical logistics, and has also entered the private rail business. "All of that has been developed within the last 4-5 years, and we are one of the largest private train operators. Currently, we control between 60 and 70 percent of the coast's shipping sector. Because these are the trades that will increase, we have entered into short sea trades connecting Southeast Asia with India and India-Middle East Africa.
DP World announced a $1 billion dollar investment in port initiatives in India in 2016. It announced in 2018 that it would invest $3 billion in infrastructure projects through the government-run National Investment and Infrastructure Fund (NIIF). For around $300 million in July, NIIF acquired a 22.5% share in Hindustan Ports, a division of DP World in India.
As per Soomar, as demand shifts from Europe and China to India, DP World is motivated to set up free trade zones. A free-trade zone is a location where goods can be produced, stored, exported, and imported without being subject to customs duties. According to their most recent annual report, DP World's profit after tax in the Asia Pacific and India more than doubled to $509 million in 2021. Its containerized volume in the region increased by roughly 23%, mostly as a result of India's increased demand. It spent $137 million on capital projects last year, mostly in India and Pusan, South Korea. "More is being produced here in India. "We get a lot of inquiries," said Soomar, adding that this encouraged the company to set up free trade warehousing zones. In Nhava Sheva, we're constructing an FTZ (Jawaharlal Nehru Port Trust). We are constructing one in Chennai that spans about 50 acres. One is also being established in Cochin.
He said that among the many different areas, India is at the forefront of the shifting sourcing patterns from China. According to him, the agency will help micro, small, and medium-sized businesses (MSMEs) with finance and risk underwriting.
Soomar explained, "Lenders may now lend directly to MSMEs, eliminating that risk, and we will only deliver the items if the customer pays up."
In 2018, DP World acquired the cold chain company, Winter Logistics. The built-in multi-modal logistics operator, KRIBHCO Infrastructure, was purchased the next year. It offered JM Baxi a 26% share in Visakha Container Terminals in February of this year.
Soomar noted that DP World continues to make inorganic development but hasn't decided on a specific company for its upcoming purchase.