Kalitta Air Collaborates With AIT Worldwide Logistics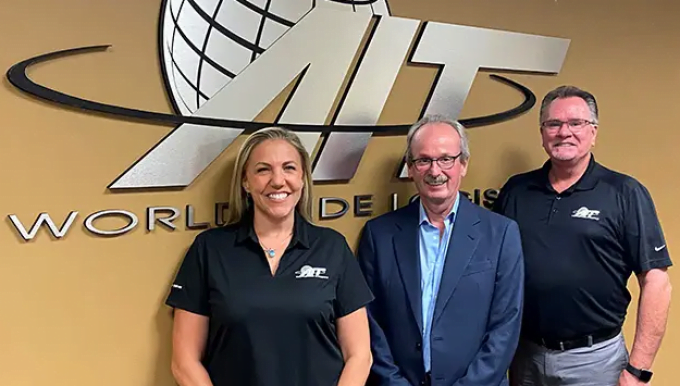 AIT Worldwide Logistics has formed a Civil Reserve Air Fleet (CRAF) partnership with cargo airline Kalitta Air in order to strengthen US and global supply chains.
The strategic alliance maintains AIT's long-standing designation as a CRAF-sponsored freight forwarder, allowing the company to continue critical supply chain support for US Transportation Command (USTRANSCOM) missions while also expanding customers' access to global routes, capacity, and charters.
"We've been proud and always ready to support USTRANSCOM through the CRAF programme for more than ten years," said AIT's chief business officer, Greg Weigel.
"As AIT expands our global footprint and scope, securing a CRAF partnership with an airline that has a similar global reach and operates some of the world's largest cargo aircraft made perfect sense to our team—and that airline is Kalitta."
Kalitta operates long-distance international charters and scheduled services on B747-400 and B777 freighters.
Its fleet also includes B737Fs and smaller jet and turboprop aircraft that serve the North American market with time-critical charters, life sciences, and aircraft on ground missions.
"We're excited to enter a new phase of collaboration with AIT," said Lynn Stauffer, Vice President of cargo marketing for Kalitta Air. "They've been a reliable partner for many years, and we look forward to continuing to support USTRANSCOM."
Weigel went on to say that Kalitta has been an AIT core carrier for decades, which is especially important for the company's government and aerospace operations.
Since the COVID-19 pandemic, the airline has been one of AIT's top three carriers.
Weigel claims that the airline has already collaborated with AIT on hundreds of international charter projects.
CRAF, established in 1951, is a readiness programme that provides a significant portion of the United States' air mobility resources when DOD airlift exceeds the capability of military aircraft.
Air carriers volunteer their aircraft to the CRAF programme in exchange for preferential treatment in carrying commercial peacetime cargo and passenger traffic for the DOD under contractual agreements with the Air Mobility Command.