'India Calling Conference 2023' organised by the Indian Merchants Chamber in Mumbai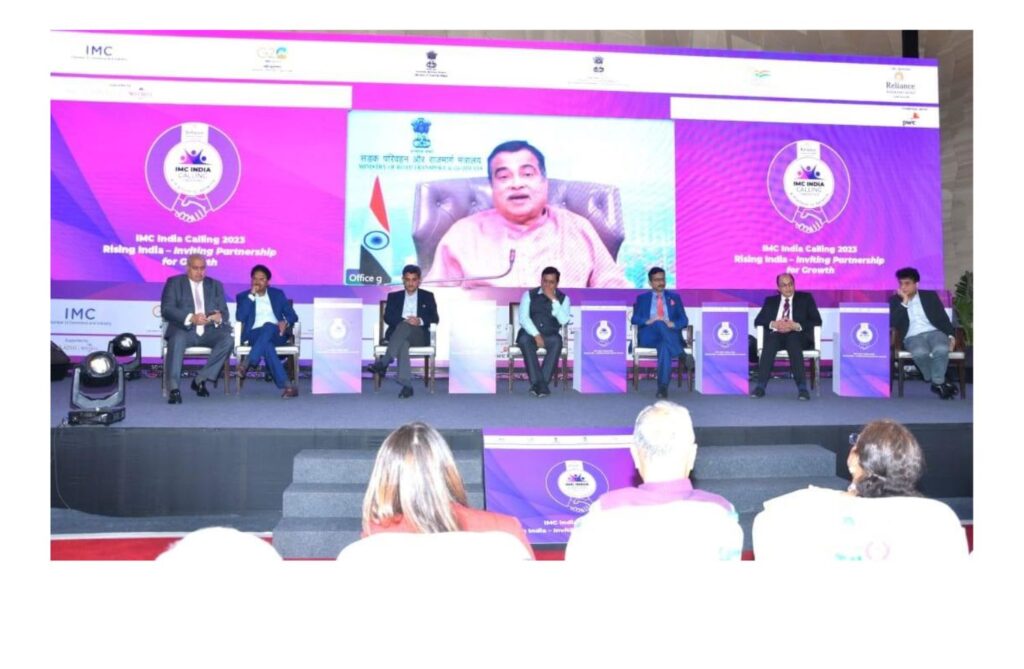 Nitin Gadkari, Union Minister of Road Transport and Highways, presented a speech on PM Gati Shakti at the Indian Merchants Chamber's 'India Calling Conference 2023' in Mumbai. Gadkari praised IMC for hosting the annual 'India Calling Conference' with the goal of promoting 'Brand-India.'
Gadkari said of the PM Gati Shakti Project, "The PM Gati Shakti National Master Plan (NMP) is a very important effort, and it will help us cut logistics expenses. In India, the cost of logistics is higher than in other industrialised nations like the USA, where it is between 8per cent and 9per cent of GDP. Higher logistics costs make "Made in India" items less competitive in international markets. The government's major priority is to lower logistics costs to 9per cent of GDP.
Concerning plans to improve the highway network, the Minister stated that the NHAI is creating world-class 'Wayside Amenities (WSA)' at over 600 locations along the National Highways. Aside from basic amenities such as good toilets, parking, and restaurants, these Wayside Amenities will also include dormitories for truck drivers, EV charging facilities, convention centres, trauma centres, and retail shops to promote handicrafts and locally manufactured products. Some WSAs will also have helipads and drone landing facilities to handle medical emergencies such as car accidents and organ transplants.
The Union Minister of Ports, Shipping, and Waterways and AYUSH, Sarbananda Sonowal, remarked in his address that India is moving at a breakneck pace. "It took 60 years for the Indian economy to reach the US $ one trillion mark, and now, in just nine years from 2014, India is nearly a three and a half trillion dollar economy," added the Union Minister.