In the First Half of 2022, Schiphol's Cargo Rate Dropped By 14%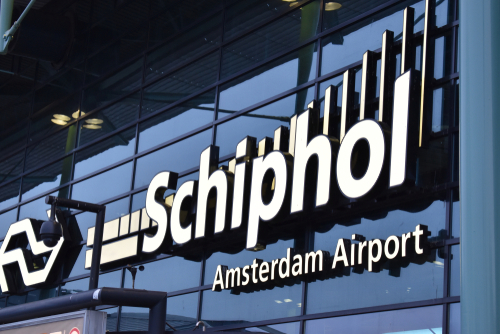 The total cargo volume at Amsterdam Airport Schiphol dropped by roughly 14% to 721,746 tonnes in the first half of 2022 compared to H12021. Outbound cargo volumes decreased by about 10% to 357,369 tonnes, and inbound cargo volumes fell by 17% to 364,376 tonnes. By tonnage, Shanghai, China; Dubai, United Arab Emirates; and Chicago, USA, were the top three freight destinations. According to an official statement, "Freight volumes were shipped on two types of aircraft: full freighters, which accounted for 65% of total volumes, and passenger flights, at 35% of total volumes."
Inbound traffic from the Asian region declined by 15% to 123,704 tonnes, while outbound cargo decreased by almost 10% to 117,694 tonnes. The North American market's exports fell by more than 9% to 84,786 tonnes, and imports fell by more than 10% to 58,101 tonnes. Outbound traffic to the region decreased by 15% to 35,242 tonnes, and cargo entering the country from Latin America decreased by nearly 22% to 46,827 tonnes.
The loss of volumes from a major carrier operating out of Russia and the global decline in transported quantities were the main causes of the decline seen in 2022. The decline is consistent with a global trend that includes increasing passenger travel capacity, worries about global economic development, production and transportation problems in Asia, and the war in Ukraine.
Anne Marie van Hemert, Schiphol Airport's Head of Aviation Business Development claimed, "As per the statistics for 2021 and 2022, Amsterdam Airport Schiphol continues to be the airport of preference for logistic firms and their clients. Given the rising demand for passenger flights, the airport's capacity must now be shared. Through our Smart Cargo Mainport Program, innovation has persisted during the first half of the year. Automated Nomination, which alerts clients to impending shipments before their arrival, has been implemented as the new industry standard for inbound cargo. Additional safeguards will be put in place moving forward for safe cargo handovers. "
Beginning in 2022, Dnata announced a $200 million investment in Amsterdam to run one of the biggest and most technologically advanced cargo facilities at Schiphol Airport. According to a press statement, investments will be made at the new facility, which is in the South-East cargo area, to achieve seamless cargo procedures with zero-emission ground operations by 2030. According to Van Hemert, Schiphol hopes to continue being a desirable hub and the most environmentally friendly airport with a smooth freight flow. "We aspire to create Europe's most intelligent cargo hub together with our cargo community." Schiphol carried 1.66 million tonnes of cargo in 2021, making it the fourth-largest air cargo terminal in Europe.