Greater Noida's 3.5 KM Rail Project Will Cost ₹814 Crore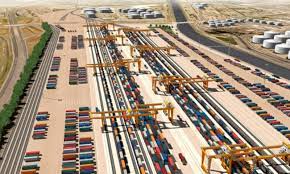 As part of the integrated industrial township being built at Dadri, Chithera, Junpat, Kathera, Palla, Pali, and Bodaki, the National Industrial Corridor Development and Implementation Trust and the Greater Noida government are jointly developing the logistics centre. The Transport Hub will be built on 145 hectares of land, while the multimodal Logistics Hub will occupy 333 hectares.
The dedicated freight corridor line at New Dadri railway station would be connected to the multimodal Logistics Hub, and Transport Hub, by a 3.5km-long rail project that will cost ₹814 crores, according to the Integrated Industrial Township Greater Noida Limited (IITGNL). According to officials, construction work is set to start soon.
Surendra Singh, the chief executive of IITGNL, met with the relevant officials to finalise the project's budget. The construction of this rail link by IITGNL would cost ₹814 crore rupees and will improve connectivity between the Logistics Hub and the Transport Hub in Greater Noida. Within three years, the train link will be finished, he said.
."This project will help in the transportation of freight within 24 hours from Greater Noida to Gujarat, Kolkata and Mumbai. Currently, shipping the cargo takes 4-5 days when there is no such link. These initiatives are a part of the Delhi-Mumbai Industrial Corridor (DMIC), which will also assist western Uttar Pradesh cities that may ship their agricultural and other products within 24 hours, according to Singh.
Source: Hindustan Times