Free Eye-Check-Up Camp for Drivers Organised by DCBA and Rotary Club of Vaishali at ICD TKD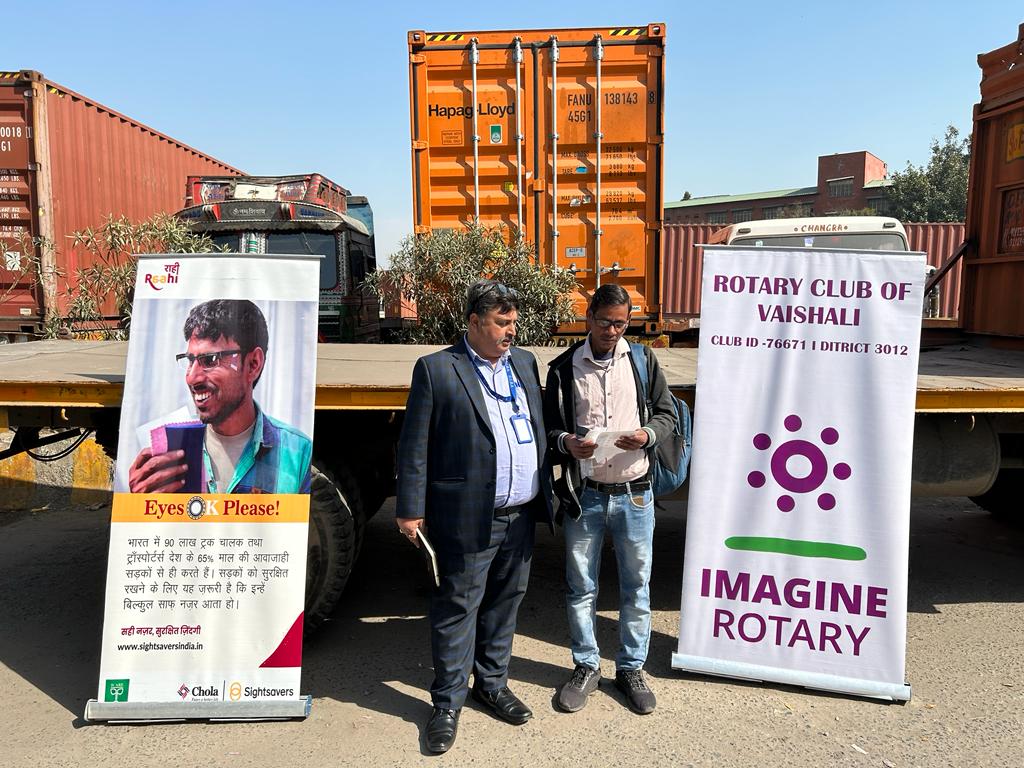 From February 14 to February 16, 2023, the Delhi Customs Brokers Association (DCBA), in collaboration with the Rotary Club of Vaishali and Icare Eye Hospital, Noida, organised a Free Eye Check Up Camp and the distribution of free spectacles for valid driving license holders at the Transport Building of ICD TKD, New Delhi. The eye check-up camp was a success, with approximately 200 drivers from various transportation and logistics companies taking advantage of the service.
Commenting on this welfare program for the greater good of the international trade and logistics industry "Our association is duty-bound to accelerate the growth of the country's Exim trade supported by seamless transport and logistics services," said Puneet Jain, President of DCBA. The ambitious PM GatiShakti National Masterplan has significantly emphasized logistics operations, with the necessary speed and support systems in place. As a result, it is critical for the industry to prioritise driver health in order to ensure safe transportation."
Furthermore, Devendra Singh Bhadoria, Hon. Secretary, DCBA, stated that the event, which was held during the association's Golden Jubilee year, was very successful in terms of its goal of reaching out to needy truck drivers, who are vital elements of the entire supply chain and logistics operations. As a part of the end-to-end logistics industry, the Delhi Customs Brokers Association is committed to working for the well-being of truck drivers in any way possible. "We sincerely thank the Rotary Club of Vaishali, Icare Eye Hospital, the CONCOR team at ICD TKD, and the ICD Transport Operators Association for their help and collaboration in making this camp a huge success." Bhadoria also stated that more such programs will be held at other ICDs in the Delhi NCR region, as well as the IGI Airport Cargo Terminal in New Delhi, in the near future.