Ethiopian Airlines Completes Converting Africa's First B767 Passenger Plane Into a Freighter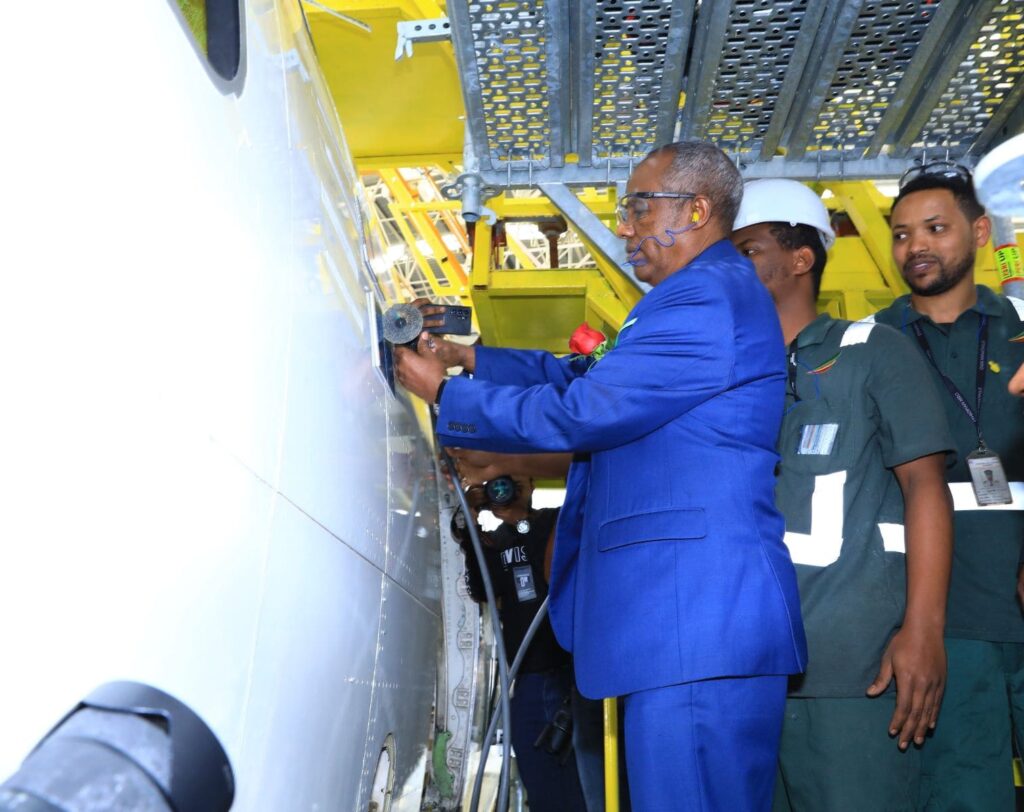 Ethiopian Airlines Group has completed the conversion of one of its three B767 aircraft from passenger to freighter. Ethiopian Airlines and Israel Aerospace Industries (IAI) collaborated to establish a B767-300ER freighter conversion line at Ethiopian MRO facilities in Addis Ababa. These aircraft models were introduced by the airline in 2004. The conversion aims to replace these aging planes with ultramodern, technologically advanced passenger planes that provide maximum comfort and convenience to passengers. The freighter conversion increases the airline's cargo shipment capacity and improves its service.
"We are thrilled to collaborate with Israel Aerospace Industries and become the first African carrier to successfully complete the passenger-to-cargo conversion of B767 aircraft," said Ethiopian Airlines Group CEO Mesfin Tasew. As a rapidly expanding airline, our collaboration with IAI, a global technology leader in the aerospace industry, is critical in terms of technology and skill transfer in the field of maintenance, repair, and overhaul. Ethiopian Airlines is dedicated to bringing high-quality cargo services closer to its customers. In addition to our most recent freighter fleet, the converted B767 aircraft will provide more load capacity to our expanding local and international cargo destinations. We have been working to expand our cargo operations because demand is expected to increase with the establishment of an e-commerce hub in Addis Ababa."
Ethiopian Airlines has been lauded for playing a critical role in the global distribution of medical supplies and vaccines. During the pandemic's difficult times, the airline's cargo wing served as a lifeline. Ethiopian temporarily converted approximately 25 of its wide-body passenger aircraft into freighters using its in-house MRO capability, boosting cargo operations and allowing it to transport approximately 1 billion doses of the COVID-19 vaccine around the world.
Ethiopian Airlines began the full conversion of its B767 passenger planes in early this year, in collaboration with Israel Aerospace Industries, at the continent's largest maintenance, overhaul, and repair facility in Addis Abeba.
Ethiopian has been expanding its cargo operations around the world by introducing cutting-edge freighter technology. Ethiopian Cargo and Logistics Services currently serve over 130 international destinations worldwide with belly hold capacity and 67 dedicated freighter services.
Ethiopian Cargo and Logistics Services, one of Ethiopian Airlines Group's major strategic business units, was named Best Cargo Airline-Africa and Cargo Airline of the Year at the Air Cargo News Awards 2022.