Cochin Shipyard To Build Two Zero-Emission Container Feeder Ships for ₹550 Cr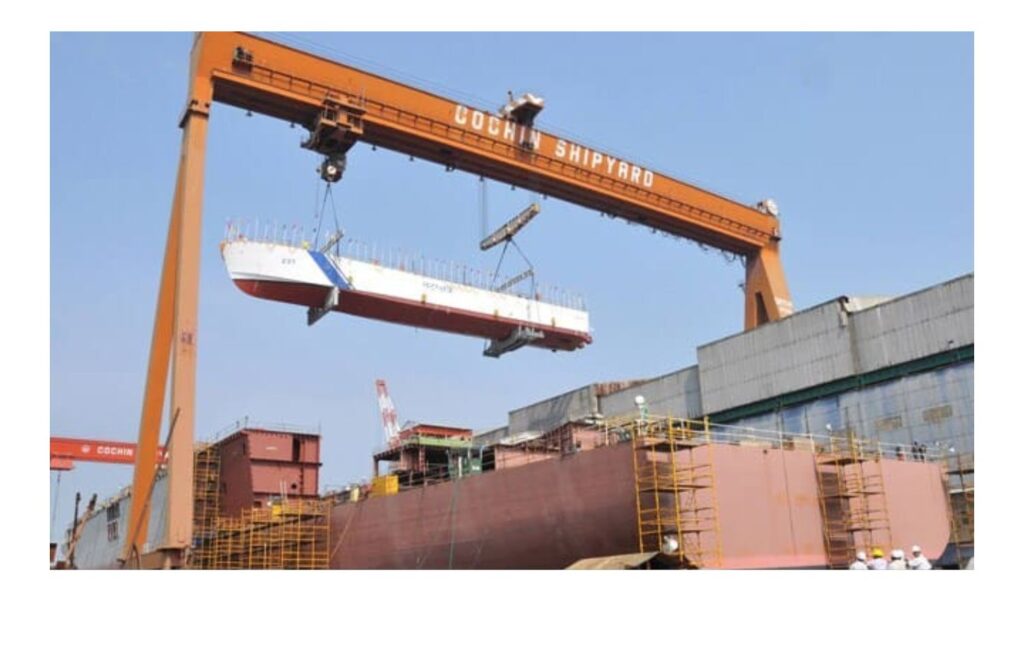 State-owned ship-building facility, Cochin Shipyard, bagged the order to build the world's first zero-emission feeder container ships from Rotterdam-based Samskip Group. The deal is worth ₹550 crores.
The two ships ordered by the Dutch shipping giant are NAVSHUTTLE 1 AS and NAVSHUTTLE 2 AS. Each can carry 365 high cube containers, which will be 45 feet long. The two ships will be delivered in 28 and 34 months, respectively. The ships will be powered by Hydrogen Fuel Cells and Green hydrogen, with a diesel generator for backup.
The contract signed has provision to construct two more similar ships. This project falls under the Norwegian government's green funding scheme targeting emission-free transportation. They will be deployed in Europe, where sustainable transport is in high demand. In zero-emission mode, each vessel should achieve approximately 25,000 tonnes of reduction in annual carbon footprint.