Bengaluru Airport To Become India's First Multi-Modal Transport Hub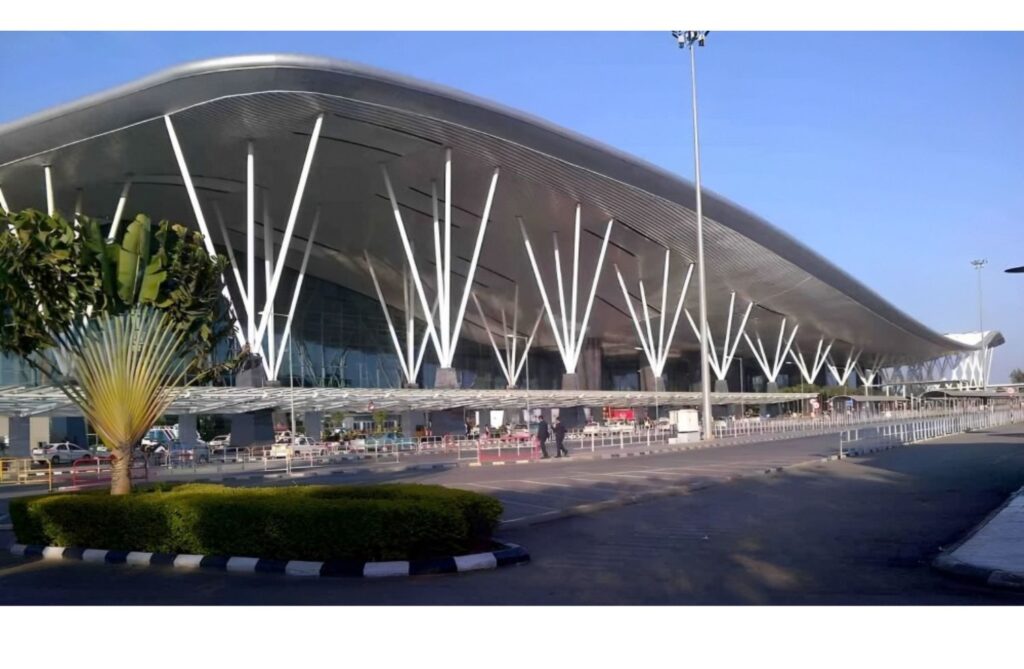 Bengaluru's Kempegowda International Airport (KIA) is set to become India's first Multi-Modal Transport Hub (MMTH). The MMTH will spread over 1.39 lakh square metres, including parking and retail space on the ground floor. It will be built 800 metres from Terminal 1 and 100 metres from Terminal 2. Bengaluru International Airport Limited (BIAL) will operate shuttle buses between MMTH and the terminals. The metro stations will connect via a walkway.
The airport will follow in the footsteps of Zurich and Healthrow with this development. Currently, KIA serves over one lakh passengers daily, of which around 72 per cent use cars and cabs, and the rest use buses.
It will have ample parking space for EVs, private vehicles, and vehicles for people with reduced mobility and a dedicated area for taxi pick-up and drop-off. The first phase of MMTH will be operational this year, while phase two of the airport's metro station will commence operations in 2026. BIAL and Bangalore Metro Rail Corporation Limited signed a Memorandum of Understanding (MoU) to develop two metro stations, one at grade station – Airport City and the other partially-underground KIA terminals.