Bangalore Airport Tops All Other Airports for Shipping of Perishable Goods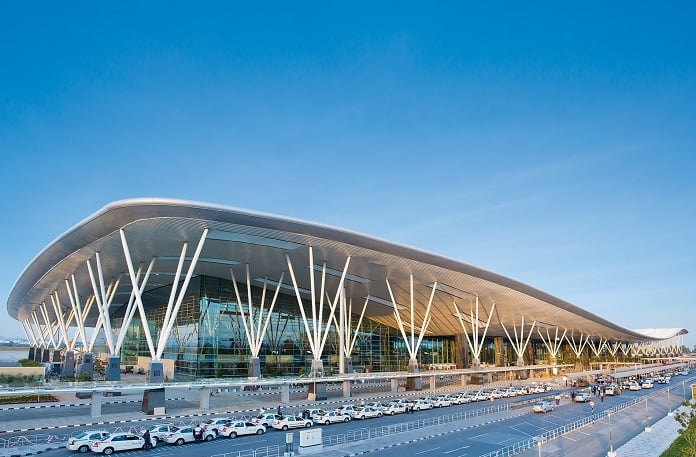 The best airport for processing shipments of perishable goods from India remains to be Bengaluru's Kempegowda International Airport (BLR Airport). In FY 2021–22, BLR Airport received 52,366 metric tonnes (MT) of perishable cargo, up from 48,130 MT in the prior year. Banglore Airport now handles 41% of South India's air cargo perishable tonnage, making it India's busiest airport for perishables.

Major sectors fueling this growth include the export of fruits and vegetables, poultry, and flowers. From BLR Airport in FY '22, 36,493 MT of poultry and 1,952 MT of flowers were shipped. The leading destination is now Doha, followed by Singapore, London, and Male. In total, 33 cargo freighter airlines shipped perishable cargo from BLR Airport to 85 different countries in FY '22.

"BLR Airport has the benefit of dedicated cold zones, enabling processing of perishable items for export, which is the highest in India. The infrastructure guarantees the seamless movement of perishables and the integrity of the cold chain without causing any deviation from the ideal storage temperature. The airport's cargo capacity will only become stronger and even better as a result of recent relationships with numerous cargo partners for infrastructure and technology, according to Satyaki Raghunath, Chief Strategy and Development Officer at Bangalore International Airport Ltd. (BIAL).

BLR Airport has been able to uphold quality standards throughout all operations at its cargo facility thanks to the support provided by various statutory bodies from both the Government of India (GoI) and the Government of Karnataka (GoK), including Indian Customs, the Agricultural and Processed Food Products Export Development Authority (APEDA), Plant Quarantine Office Bangalore, and Karnataka State Agricultural Produce Processing and Export Corporation Limited (KAPPEC).
APEDA has been crucial in assisting Karnataka's perishable exporters and understanding their needs in order to boost exports. BLR Airport has accomplished a huge feat by securing the top spot for handling perishable shipments for two years in a row. Given that Azadi Ka Amrit Mahotsav is being observed this year, it is especially significant. APEDA has always placed a strong emphasis on supporting farmer-producer organizations and increasing the country's agricultural exports. To update the necessary infrastructure, we have been working with airports, exporters, and other significant cargo industry partners. As per Dr. M. Angamuthu, Chairman of APEDA, "BLR Airport is at the forefront with its world-class facilities and it continuously innovates, so it is one of the favored cargo airports in the country for agricultural exporters."

BLR Airport features cutting-edge infrastructure that can handle the rising demand for and handling needs of temperature-sensitive goods. The capability of the cargo terminals to handle cold chains is 60,000 MT per year. Since delivery times for perishable goods are crucial, the airport has made many tech-driven investments to make sure that goods reach their destination with the same level of freshness, quality, and consumer appeal. Under one roof, BLR Airport's designated cold zone offers temperature zones ranging from -25 °C to +8 °C.

The BLR Airport's common-user cargo terminals now use an Airport Cargo Community System (ACS). The cargo community can easily track their shipments as they pass through the airport using this method. As a result, there is no longer a requirement for paperwork at both terminals.
The Plant Quarantine Inspection and Certification Facility, which permits seamless and quicker transportation of perishables, is another standout aspect of the cargo terminal at BLR Airport. The BLR Airport's procedures are set up so that all farm-fresh goods can be delivered to their destination within 24 hours of harvest.

BLR Airport has emerged as the top option for perishable shipments in India thanks to its advantageous geographic location, supported by a robust infrastructure run by top cargo handling providers and appropriate airline capacity to major markets worldwide. The BLR Airport now has the greatest cargo processing capacity in South India at 715,000 MT per year. By the middle of the 2030s, the airport plans to increase the capacity of its cargo infrastructure to over 1.5 million MT.
Source: bangaloreairport.com