Air India To Fly 90+ All-Women Crew To Celebrate International Women's Day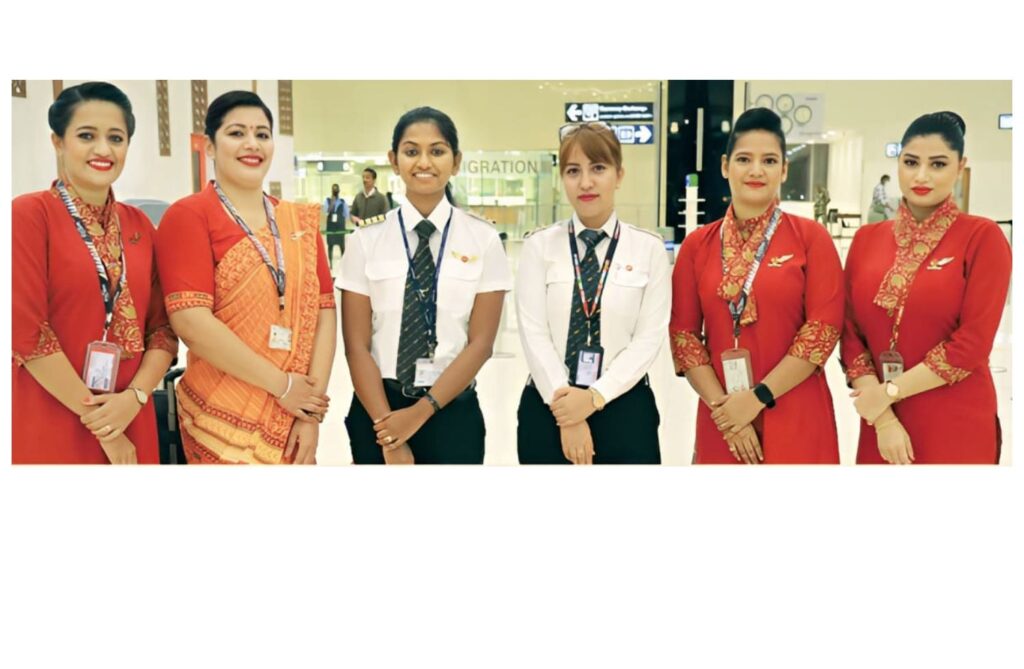 To celebrate International Women's Day and the 90th anniversary of Bharat Ratna JRD Tata's first commercial flight, Air India and Air India Express and AirAsia India planned more than 90 all-women crew flights to salute the spirit of the women. The Air India group started operating these all-women crew flights to 12 international and many domestic routes on March 1st, 2023.
More than 40 per cent of Air India's employee strength is women, including 275 females of its 1825 pilots, representing 15 per cent of the cockpit crew strength. This makes Air India an airline with one of the largest women pilots workforce. In addition, India is known to have the largest number of commercial female pilots globally.
Air India has operated all-women crew flights several times in the past four decades to many international and domestic destinations. It operated the world's first all-women crew flight from Delhi to SFO, besides flying a similar flight on the polar route.
Air India's low-cost subsidiaries, Air India Express and AirAsia India have 97 women pilots, comprising over a third of the workforce. They play a crucial role in human resources, finance, commercial, operations control, customer happiness, technology, flight training, flight dispatch, engineering, and safety.
Of the 90+ flights operated by all-women crew, Air India operates 40 flights to several international and domestic destinations, AirAsia India operates over 40 flights within India, and Air India Express flies ten international flights to the Gulf route. Moreover, the Air India group will fly across multiple international destinations, including Dubai, Abu Dhabi, Damman, Muscat, Jeddah, Melbourne, Male, Birmingham, Paris, London, Toronto, and New York.
Air India and its low-cost carriers have also organised sessions and events to celebrate the spirit of women. Sessions like being an "Ally at Work", financial decision-making, offering breast cancer screenings using AI-led technology, an "All Women Bike Rally" organised by Thiruvananthapuram International Airport, and complimentary Red Carpet Priority Services for women have been hosted. The airline will also felicitate GS Smitha, the woman painter whose work has been imprinted on the airline's tail at Kochi International Airport.